1938 – Robot – Charles Lawson (British)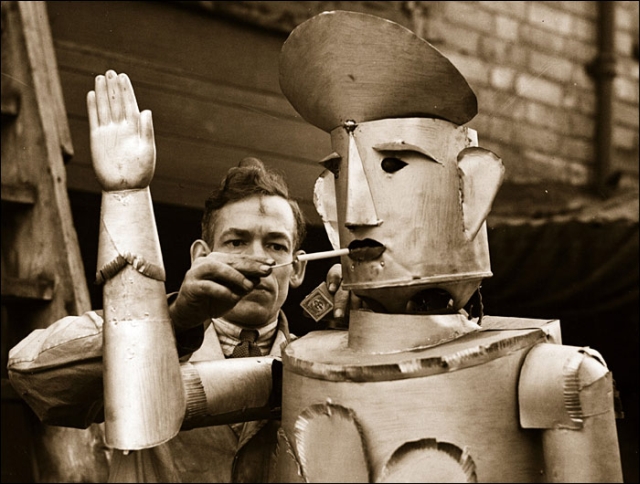 Charles Lawson lighting a cigarette for his robot.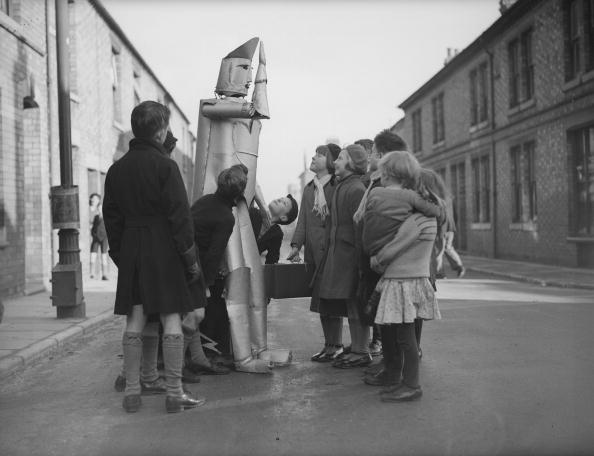 Other than the above images, all that's reported for this robot is that is talks and smokes. The photo above shows a seat with a lightning-bolt motif on it. The seat suggests robot could arise and sit again. Robot''s right arm moves to show a stop signal to stop traffic.
I've since found out that this was the first of two robots built by Charles Lawson, a radio engineer from Kettering, England.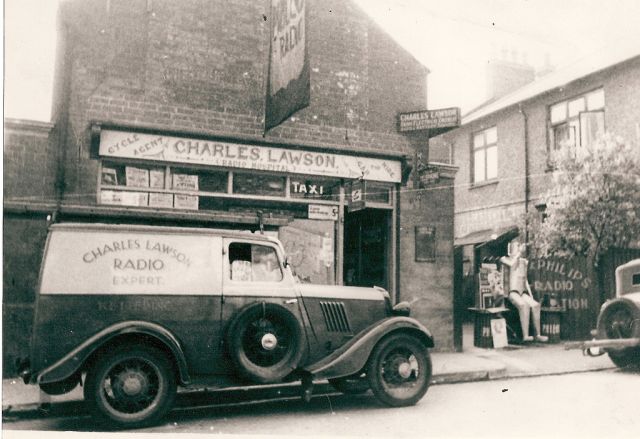 Above photo from Lawson's grandson Tim Fischer on flickr – see here.
The 50th anniversary of a Time Magazine article of this robot appeared in 1988, suggesting then that this robot was built in 1938.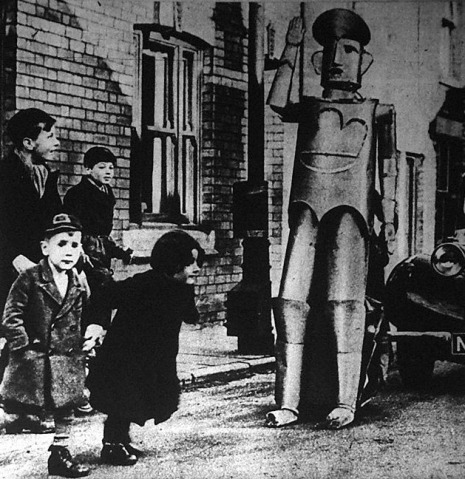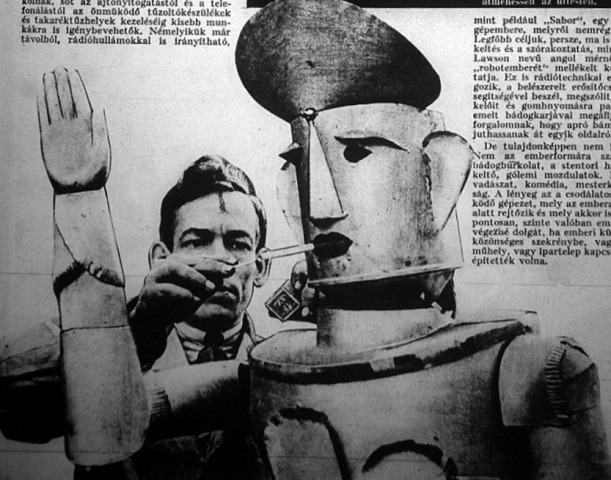 See later, more sophisticated robot here.
---
Tags: 1938, British, Charles Lawson, Great Britain, Humanoid, Kettering, Robot, U.K.