1936 – Mechanical Man – Dept. of Labour (American)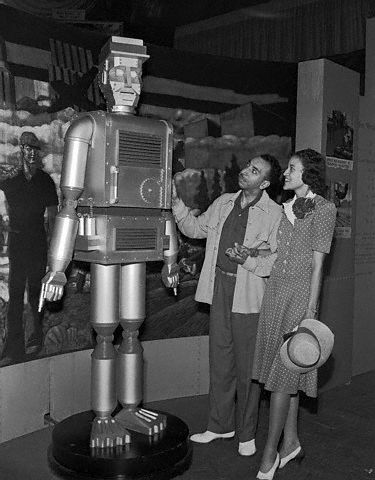 Mechanical Man Exhibit

Original caption: the American Negro Exposition, being held in Chicago's Coliseum, is a regular World's Fair for the people of the Negro race, who have crowded the large halls with exhibits on religion, music, sports, science, industry, art, and the stage. Maudelle Bousfield, of Chicago, and Samuel Evans are shown viewing the mechanical man exhibit in the science department.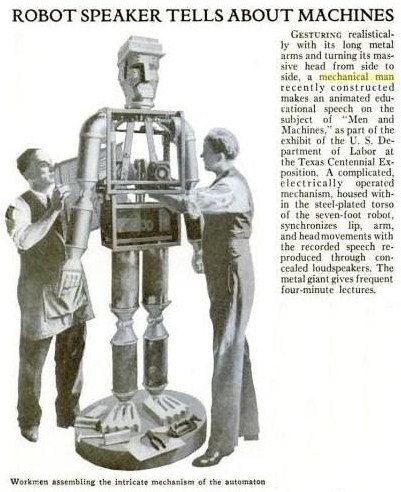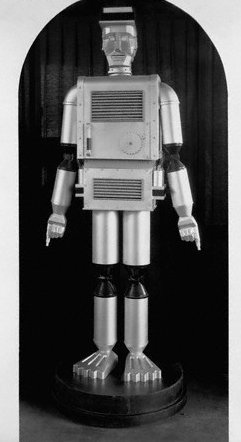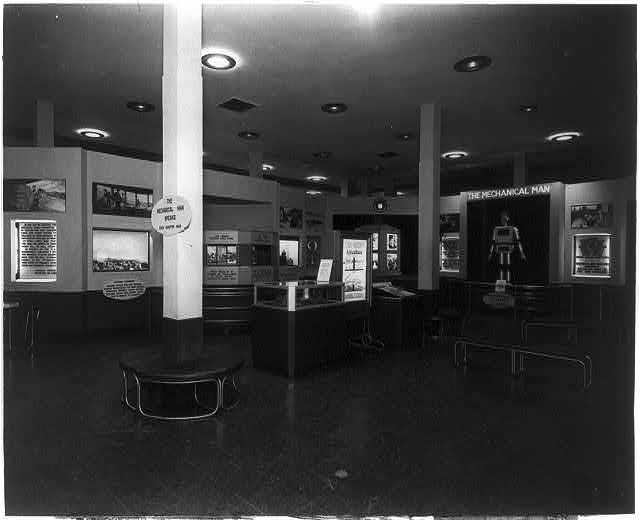 The Mechanical Man – Dept. of Labor – Federal Building.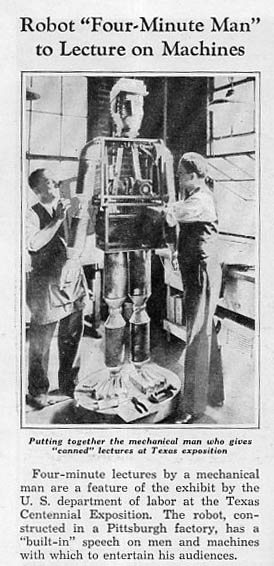 ---
Tags: 1936, American, Mechanical Man, Negro, Robot