1933 – Willie the Robot – Andrew Bober (American)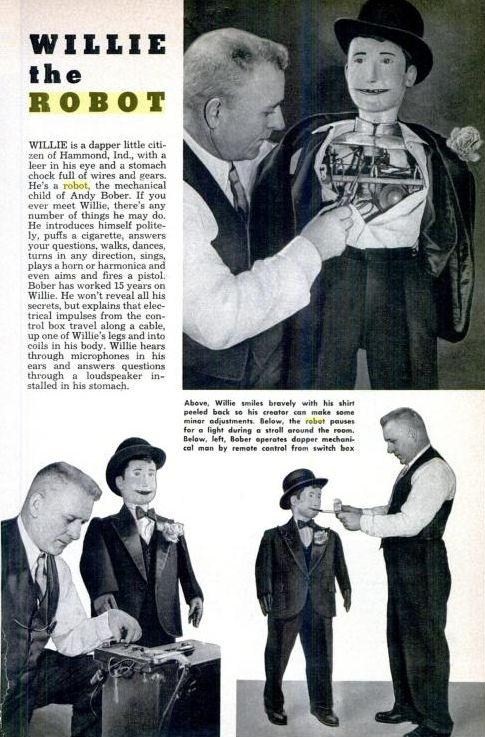 Popular Mechanics May 1949
WILLIE the ROBOT
WILLIE is a dapper little citizen of Hammond. Ind., with a leer in his eye and a stomach chock full of wires and gears. He's a robot, the mechanical child of Andy Bober. If you ever meet Willie, there's any number of things he may do. He introduces himself politely, puffs a cigarette, answers your questions, walks, dances, turns in any direction, sings, plays a horn or harmonica and even aims and fires a pistol. Bober has worked 15 years on Willie. He won't reveal all his secrets. but explains that electrical impulses from the control box travel along a cable, up one of Willie's legs and into coils in his body. Willie hears through microphones in his ears and answers questions through a loudspeaker installed in his stomach.
Above. Willie smiles bravely with his shirt peeled back so his creator can marke some minor adjustments. Below, tho robot pauses for a light during a stroll around the room. Below, left Bober operates dopper mechanical man by remote control from switch box.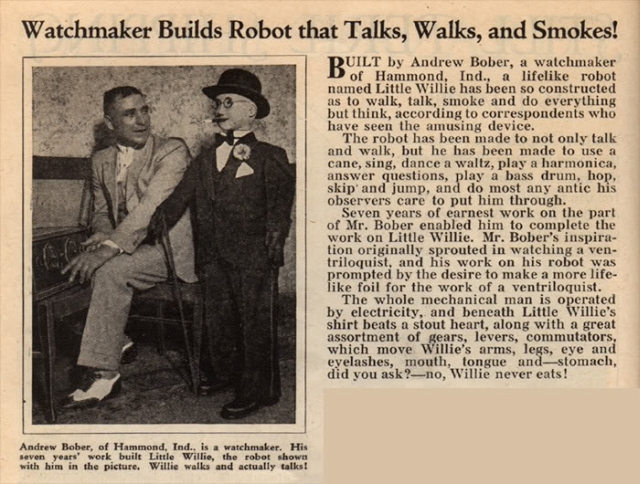 (Source: Modern Mechanics and Inventions, March 1934).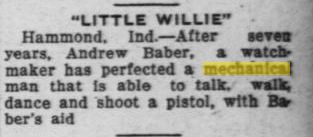 The above article is dated from 1933, and also shows Bober spelt as Baber.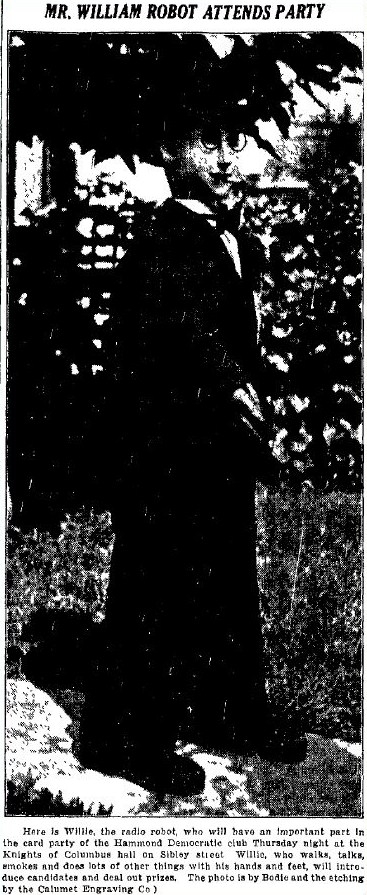 The above article from The Hammond Times19 Mar 1934 p16.
---