1932 – "The Iron Man" Robot – (American)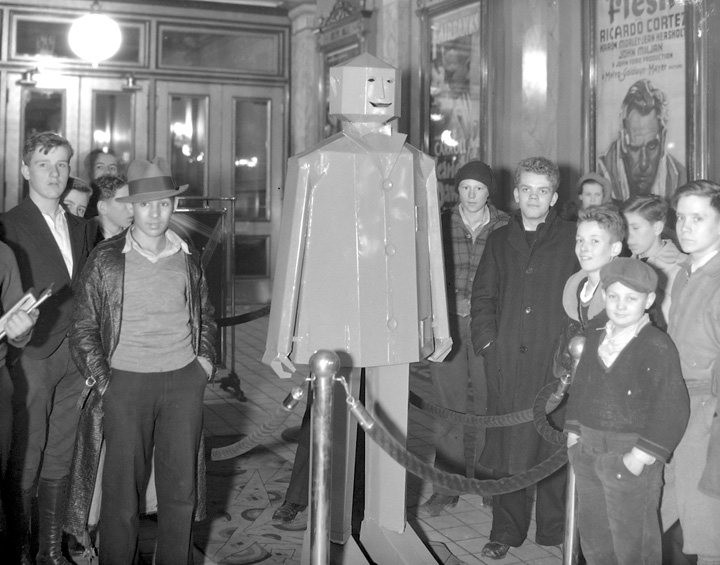 A 7 foot robot nicknamed The Iron Man, used to promote coming attractions. The Ben Ali Theatre was located at 121 East Main, Lexington, Kentucky, USA. 12/7/1932, Image Source: Lafayette Studios collection #1444a.
"The Iron Man", a static robot, would name all the forthcoming movies when asked. It currently unknown if this was done via electronics or a remote operator speaking through a microphone to the inbuilt speaker. Certainly the electronics were known at the time (see Televox or Mr. Radio Robot of 1931 ). Its interesting to see robots of this era styled after Televox in that the internal workings are visible. In "The Iron Man's" case, the control panel is mounted at the rear. The lamps and other paraphernalia are presented in three columns, again just like Televox's 3 grid-glow tubes. This trend has endured to current times and is stereotypical of the archetypal robot.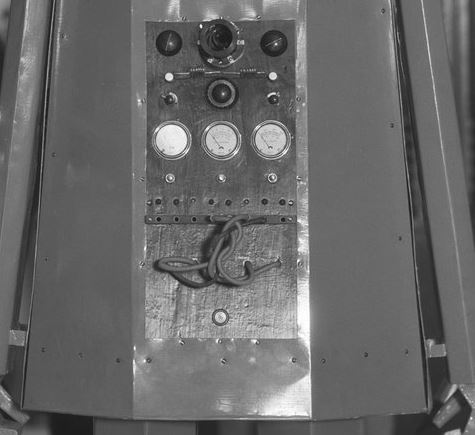 Article sourced from here.
---
See all the Early Humanoid Robots here.
---
Tags: "The Iron Man" robot, 1932, American, Automaton, Ben Ali Theatre, Humanoid Robot, Lexington, Mechanical Man, Robot