1923-8 – Robot – Capt. Alban J. Roberts (New Zealand/Australia/U.K.)
Captain Alban J. Roberts – mobile, light operated automaton 1920's (responsible for robots attributed to Jasper Maskelyne (music halls). I have also seen this automaton incorrectly attributed to Capt W. H. Richards -Eric (in error due to similar names) . We also see the name Alan Roberts pop up as well.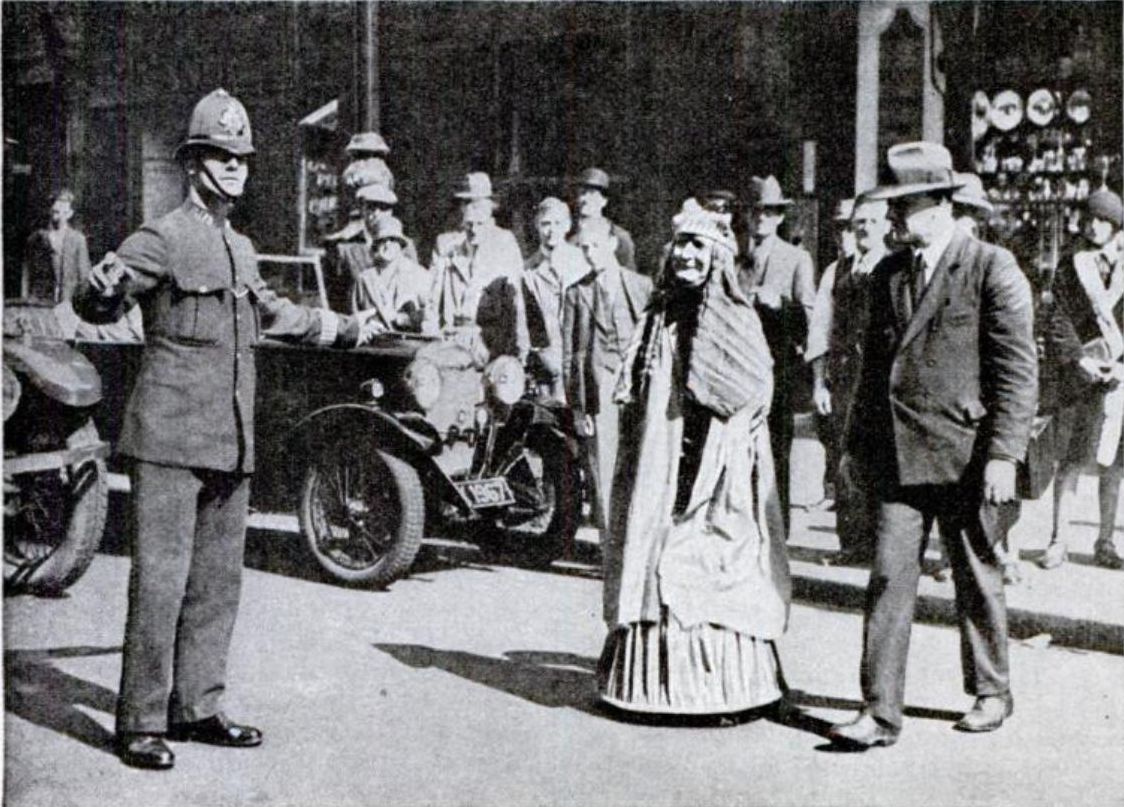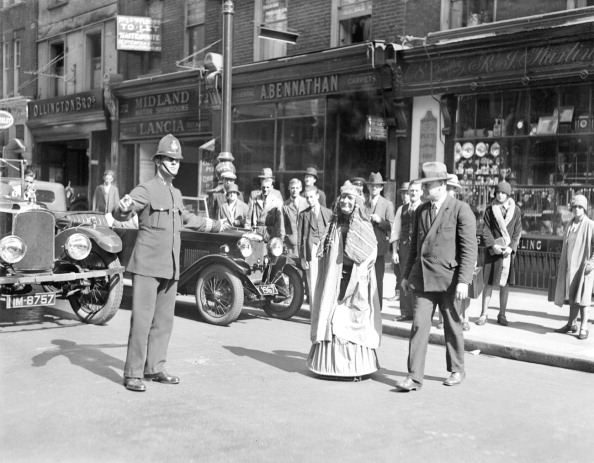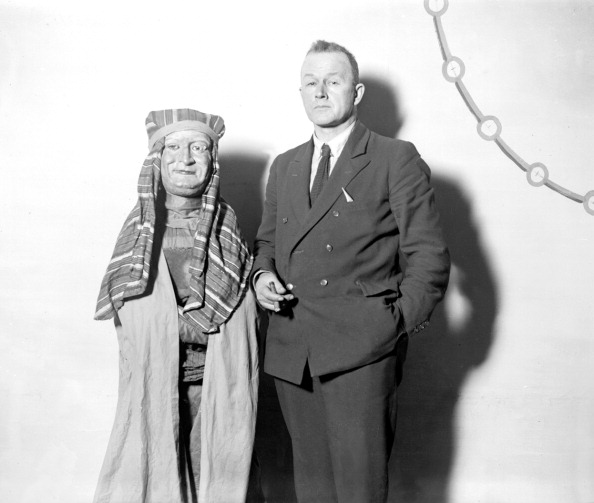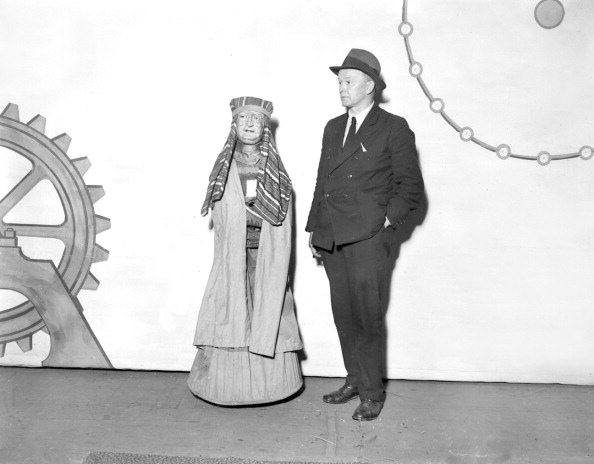 See video clip here. Note that clip refers to the Maskelyne's of magic and exhibition fame, in this case Jasper. Whilst Maskelyne may be in the film clip, it is Alban J. Roberts controlling the automaton. Certainly Roberts was an act at Maskelyne's St. George's Hall at the time (ref: "St George's Hall" by John Selisse and Anne Davenport. 2001.)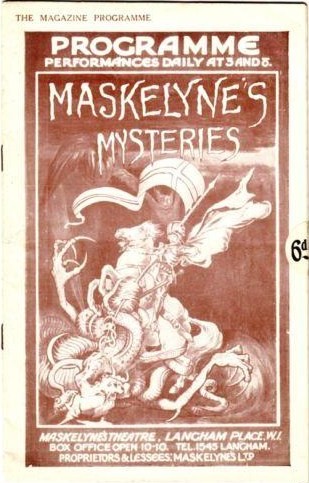 September 1928 – Maskelyne's Theatre – 24-page Programme
MASKELYNE'S MYSTERIES
September 10, 1928
Magazine Programme
including other theatrical articles & adverts. Centre has "Fifty Years of Magic" article, with pictures of six Maskelynes and Programme
– Acts are –
Oswald Williams
Mary Maskelyne
Jasper Maskelyne
Zellini – The Human Chimney ( Juggler )
The Robot – A spectacular Vision of the Future Metropolis, produced by Alban J Roberts.
According to the Times advertisements, Roberts was at the Hall for five weeks from 10 September to 13 October 1928.
I've mentioned in the earlier Alban J. Robert's post about his first robot "Kaiser", that he may even have influenced Fritz Lang's visualisation of "Futura" -"Metropolis" production started in 1925). Here we are in 1928 and the word "Robot" is being used in reference to the "Future Metropolis".
Also, in my first post where I talk about Robot etymology, I said that in the newspaper media, it wasn't until the release of Fritz Lang's film "Metropolis" in 1927 that the word "Robot" was attributed to the Mechanical Man. It is even more interesting in that the word "Robot" is never mentioned in the book "Metropolis" at all. Capek's Robots were artificial men, not Mechanical Men. So the media effectively attributed the word ROBOT to metal men, or woman in this case.
Update: July 2012 RJH: Images of the Metropolis programme handed out for the Marble Arch Pavilion premiere in London Mar 21, 1927, recently released on the internet by a rare-books house, mention the words: Mary the "Robot", Maria the "Robot" , "Automaton", "Automaton Mary", and "Artificial Man". This programme also compares excepts from the book, to "Scenarios" (i.e. the screenplay). So whilst the book never uses the word "Robot", the Scenarios do! It's quite possible, then, that Fritz Lang was the first to connect his "automaton" to be a "robot".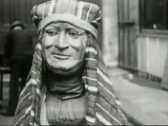 1923 through to 1928, according to media records, Capt. Alban J. Roberts was exhibiting and performing with this second Automaton. We know from the video clip (see link below) that this automaton is mechanically different to his earlier one in that it has no individual legs, rolls around on a singular round base, has a space-frame body, and an elaborate sculptured head with moving lips and eyebrows. The automatons garb appears to be that of an Arab, possibly Lawrence of Arabia?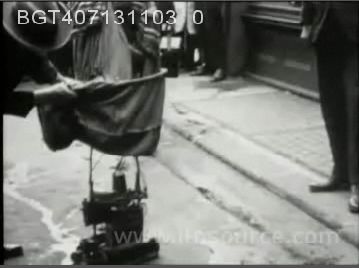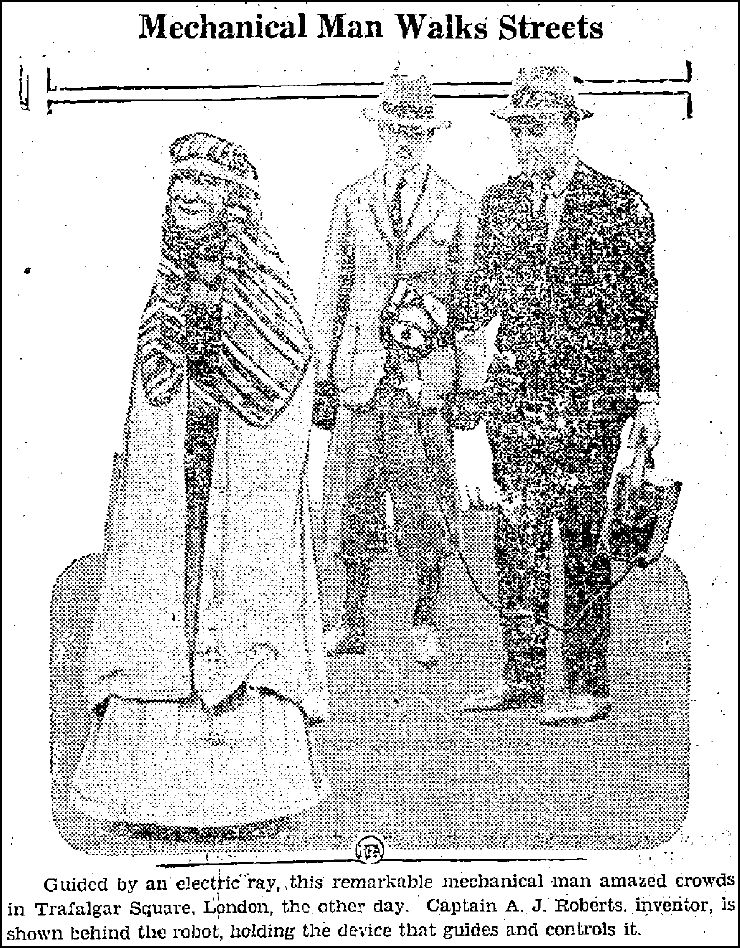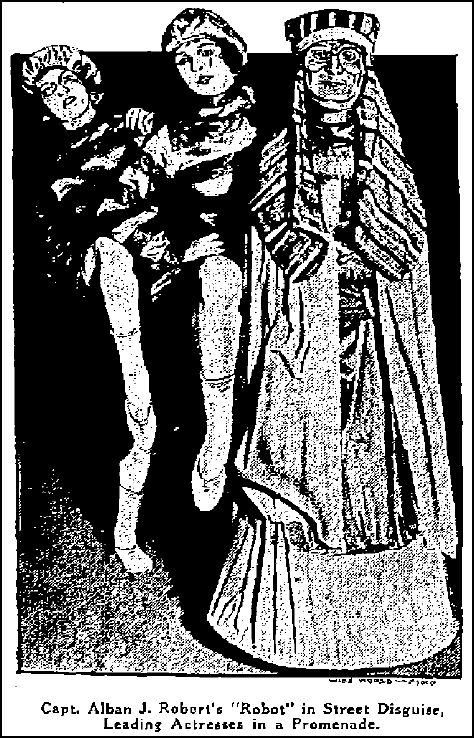 above image from The San Antonio Light 28 Oct 1928
Captain Alban J. Roberts invented one that has become a highly successful actor in vaudeville. Among the things done by this Thespian robot is leading a chorus number with several live chorus girls.
Does this make it the first robot actor? I think it does. Notice the use of the word "Robot"; previously this was referred to as an automaton, sometimes a Mechanical Man.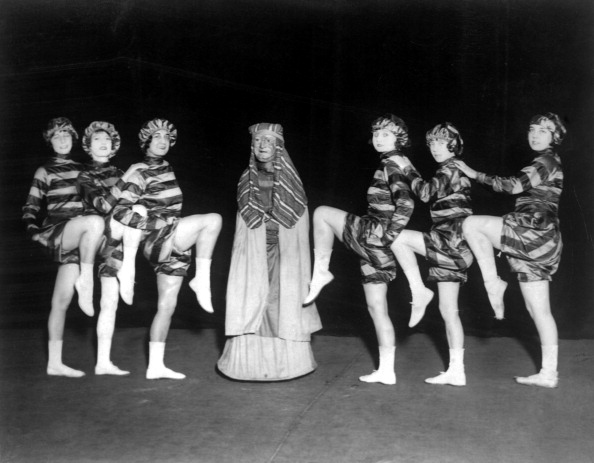 Image source: Getty images
---
Tags: 1920, 1928, Alban J. Roberts, Automaton, Inventor, Maskelyne, Metropolis, Robot