1970 – Pneumatic Drawing and Painting Machines – David Jacobs (American)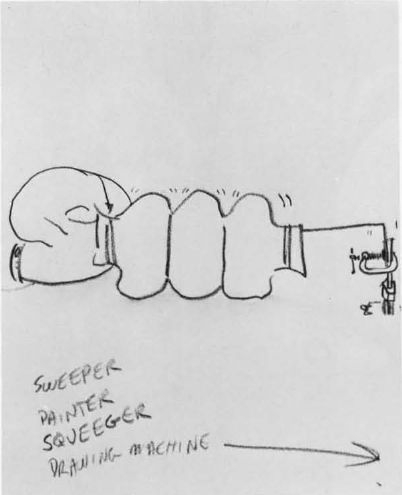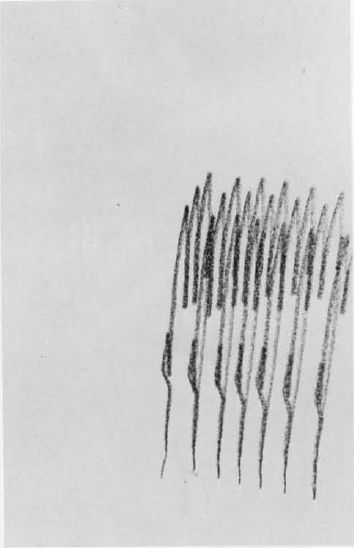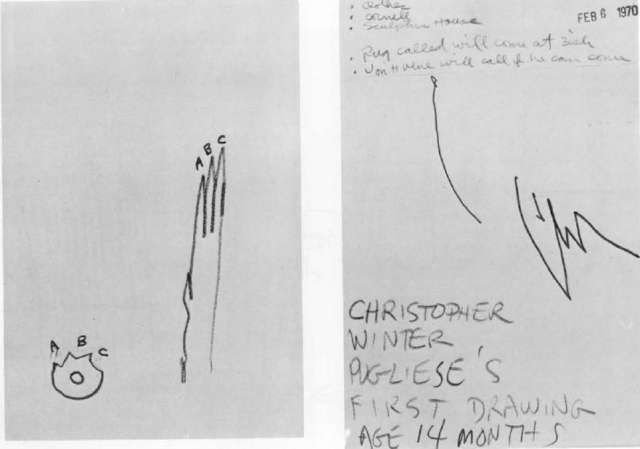 Pages 51 – 52 [images above] February 1970. A "drawing" and later "painting" machine which made the graph-like drawings in which we see both the simple program and the simple resultant "drawing." Later developments added variable voltage and therewith a "how much" on or off possibility. These and other developments made a greater apparent distance or difference between the program disc input and the output or product. Nevertheless, it was not without interest that I read "Man is a Machine" by Woolridge.
---
DAVID JACOBS
Born 1932 in Niagara Falls, New York. Studied in California, obtaining his M.A. at Los Angeles State College. Presently Acting Chairman, Fine Arts Department, Hofstra University, New York.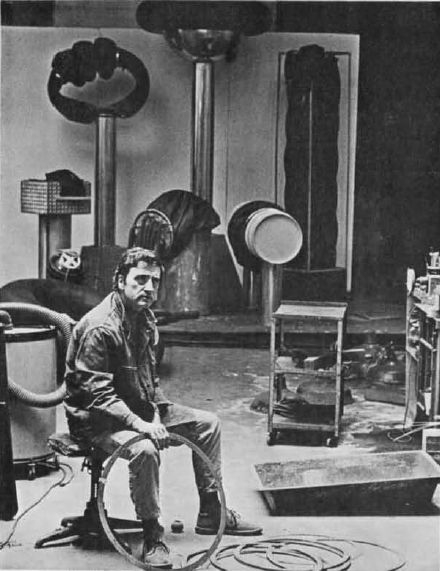 [Source: Sound Sculpture, John Grayson, 1975]
---
See David Jacob's other Pneumatic sculpture here.
---
See other Pneumatic, Fluidic, and Inflatable robots here.
---
See other Drawing and Painting Machines here.
---
Tags: 1970, American, David Jacobs, drawing machine, Painting Machine, Pneumatic Drawing machine, Robots in Art