1966 – R/C Tortoise – François-Xavier Lalanne (French)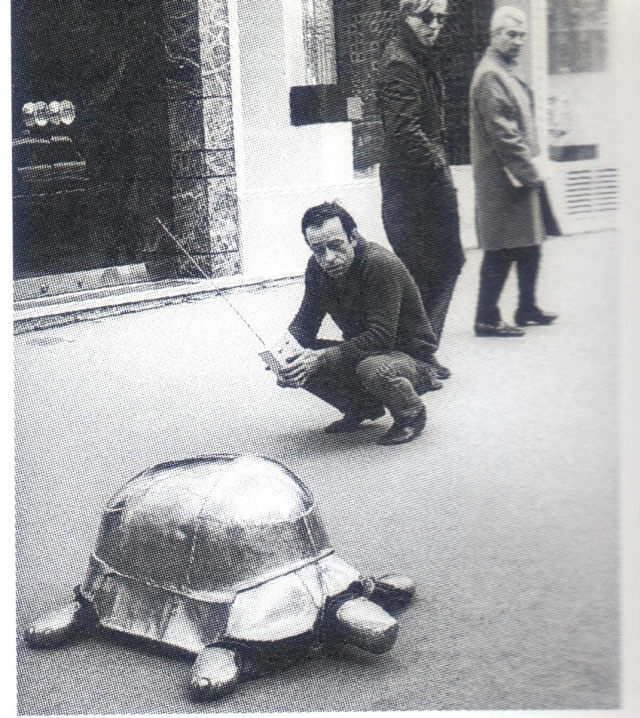 VIDEO CLIP
There are a few wonderful period French newsreel clips showing Lalanne's Tortoise and other sculptures found here Gaumont Pathe Archives . You have to be registered (free) and logged in to see the preview. Search for "lalanne" without the quotes and look at all three clips from 1966-1970.
François-Xavier Lalanne's Radio controlled tortoise (Tortue Bar Angelique).
The Lalannes (Claude and François-Xavier ) have produced some of the most fantastic sculpture over the past 50 years. I particularly like François-Xavier's work, turning zoomorphic objects into pratical works of art! Sadly he died in 2008.
---
Tags: 1966, François-Xavier Lalanne, French, la tortue, Lalanne, Radio-controlled Tortoise