1960c – Painting Machine – Bernard Smith (Australian)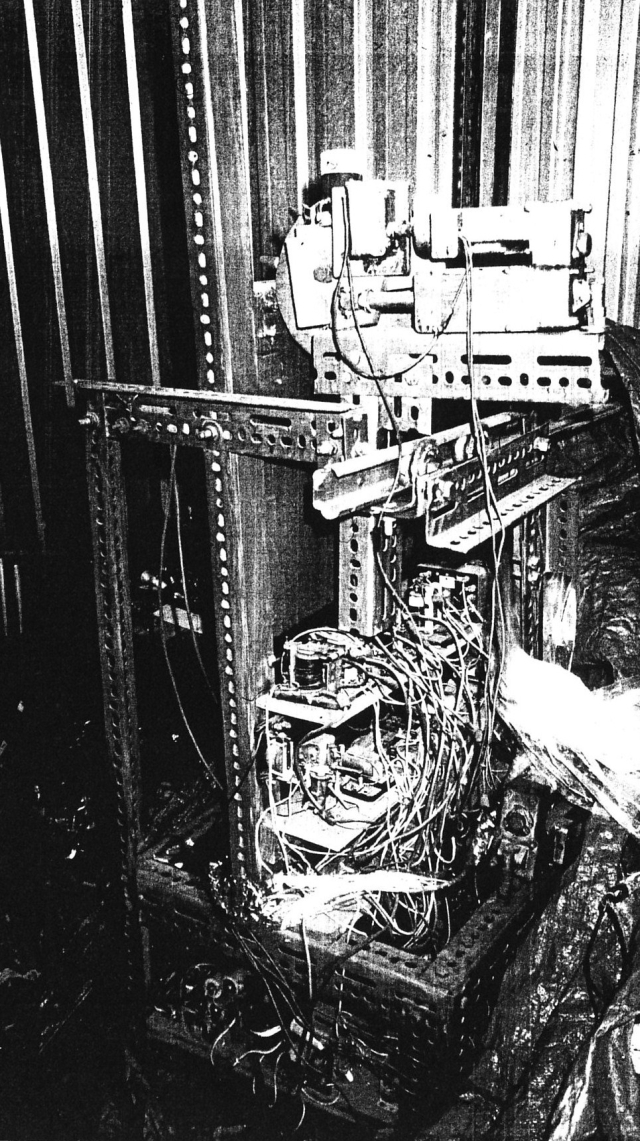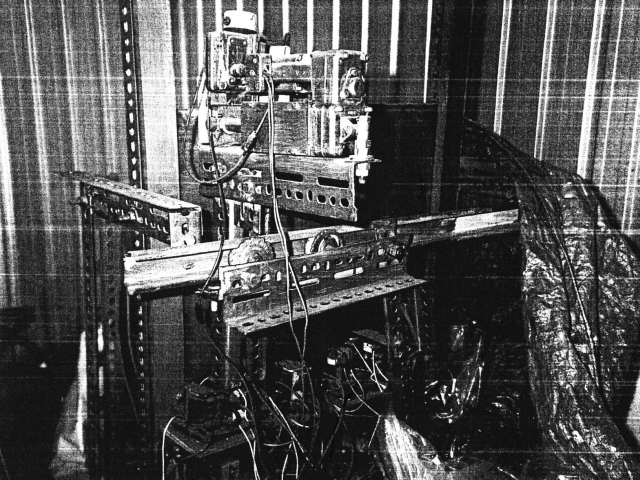 You can see a sliding door rail and rollers providing the horizontal guidance.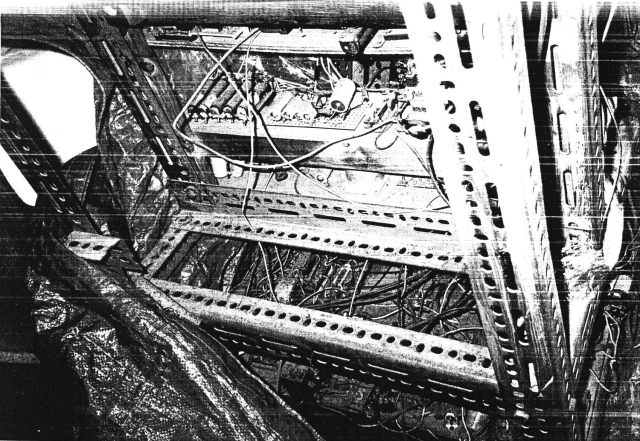 from a comment made on the Scienceworks site re Robbie

19/10/2009 09:03 PM
Daniel
Bernard Smith was my uncle and when we used to visit his house he would often fire up Robbie and make his arm go up and down, much to our excitement. He also built a painting machine which randomly selected colours and painted lines. He called one of these paintings "Primeval Forest II" and entered it into the Herald Sun Art Show. It didn't win any prizes but apparently someone purchased it. He also made a noughts and crosses machine using valve technology and programmed it by getting my father to play endless games of noughts and crosses whilst he recorded the results.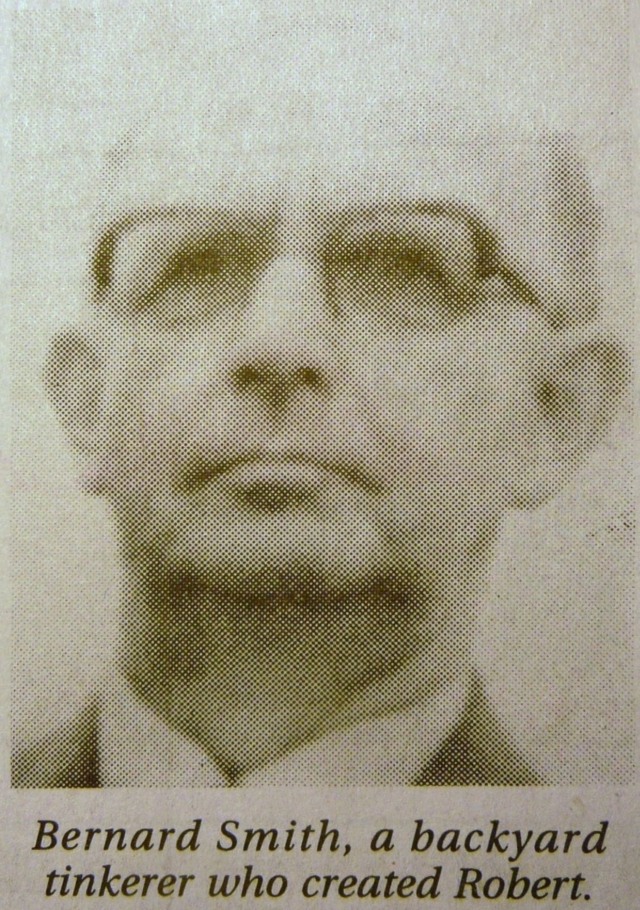 [Robert was "Robert aka Robbie the Robot" – see below for link]
Extract from a press article
The past's vision of the future is today's museum piece
Author: JOHN LAHEY
Date: 01/02/1994
Publication: The Age [Melbourne, Australia] Page: 2

He is a remarkable robot, made from bits and pieces by a clever school teacher called Bernard Smith, who lived in Camberwell and died in 1993, aged 68. Mr Holden said: "This was backyard tinkering, but Bernard Smith solved a lot of little technical problems along the way."

One of the great problems for modern inventors, apparently, is that all the old disposal shops, stocked with surplus goods from the Second World War, have gone out of business, and so nobody gets the chance to tinker and make things. Mr Smith built Robert during the heyday of disposal shops, using aeroplane parts, lengths of metal shelving, lumps of wood, bits of radios and all sorts of things.

Bernard Smith was an interesting inventor. He once devised a "painting machine", which drew random lines on paper, and he entered one of its productions in the Herald Outdoor Art Show under the title `Primeval Forest'. Someone bought it.
---
[picture of Primeval Forest II here].
---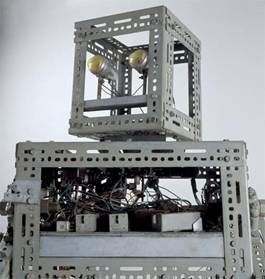 See Bernard Smith's "Robert the Robot" here.
---
Tags: Art Robot, Bernard Smith, Painting Machine, Painting Robot