1956 – OOM-A-GOG the Robot – Jerry Berry (American)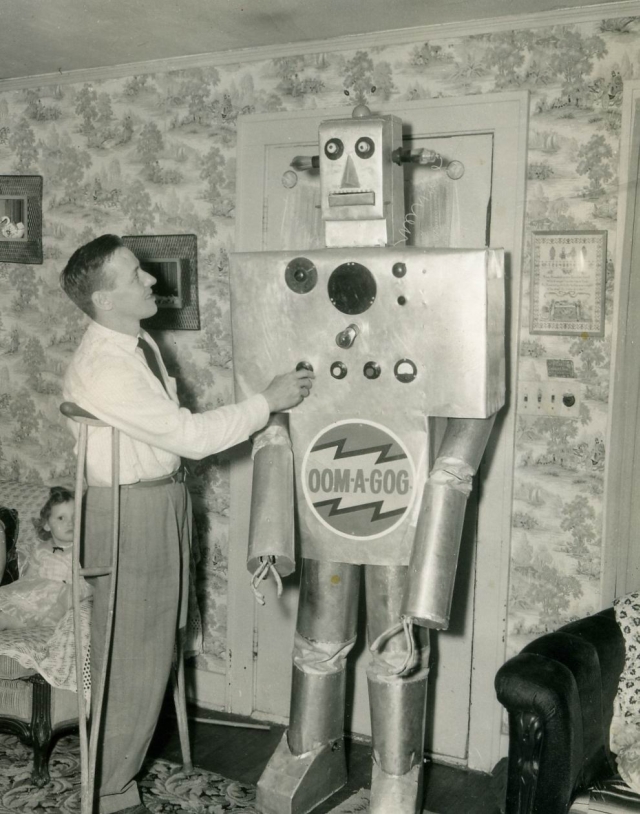 Source and further imformation, see here.
(from GroupBlog 222 and 10/3/2006 email) Sharon Berry told us about the creation of Oom-A-Gog, Mark I:
My daddy, Jerry Berry, made Oom-A-Gog when I was 2 or 3 years old. It was on a TV cartoon show called Dr. N. Ventor here in Kansas City, Mo.
I was scared half to death of Oom-A-Gog! I am so glad to see that he went on and lived a full life on another children's show after my dad passed away in 1956. He made him for the children, he always said.
I still have the TV schedule of different TV stations and dates and times that Oom-A-Gog was to appear. I remember one of his appearances being at a Milgram's food store. Oom-A-Gog is also mentioned in a book about kids' shows.
My dad would be so happy to know so many children got enjoyment out of him. Thank you so much for putting him on your web site. I finally know what happened to our beloved robot!
——————————————————————————–
This is my father, Jerry Berry. He was an inventor and worked for an awning company on the side. A man fell off the roof one day and my father caught his fall. He saved the man's life but the ladder fell on his leg and it turned into cancer of the bone. I can not remember if he made Oom-A-Gog with just the one leg or if he made him before his leg was amputated but I think he made him on one leg. He was amazing.
This was taken at my grandmother's house. That's me in the background with the scared face and that is my father. Oom-A-Gog was a bit more sophisticated-looking but it's my understanding that after daddy passed away, the station up here was already changing his head. It looks like they tried to update him and moved some things around on his chest and added some things. But this is the original way he looked.I know he was hard to move around in with the legs and arms the way they were.
I know he made him in a tiny workshop in back of the house that was so small only 2 or 3 people could even stand in there at one time. Daddy was doing the beginnings of what Tulsa was able to do with Oom-A-Gog before he when he passed away. Oom-A-Gog was making appearances all over and I believe the picture of Oom-A-Gog on a TWA airplane was taken in Tulsa where he was a mystery guest on the Bowlin' with Molin show. I think I read that on a site somewhere but not positive but if true, how ironic that he came back to live in your town of Tulsa to live. The picture is also displayed at the Kansas City Museum.
I would love for you to post this picture of my father with Oom-A-Gog. It would mean so much to me as he got very little recognition for it because he died at age 29 in 1956 not long after he made him, leaving a crippled wife and 3 small girls. I am the baby. I didn't get to know Oom-A-Gog on TV first like most kids did. He just came walking into my house and I was sooo scared every time after that when I heard they were getting Oom-A-Gog out. I would love to talk to Billy James Hargis II and thank him so much for "adopting" our Oom-A-Gog. (see linked article below…webmaster)
Daddy had an offer for Oom-A-Gog to sell cigarettes and he said NO. That he had made him for the children. Tulsa, Oklahoma gave Oom-A-Gog the exact life my father intended for him to have and I just can't tell you how much that means to me. I wish my mother was still alive so I could share this with her.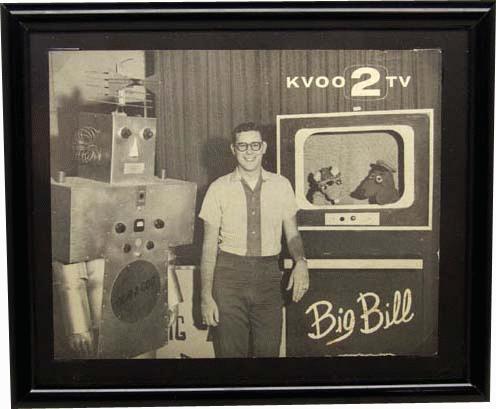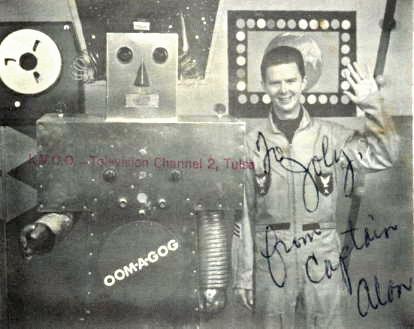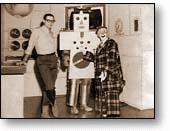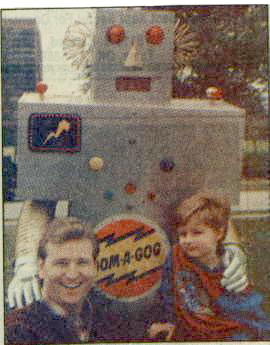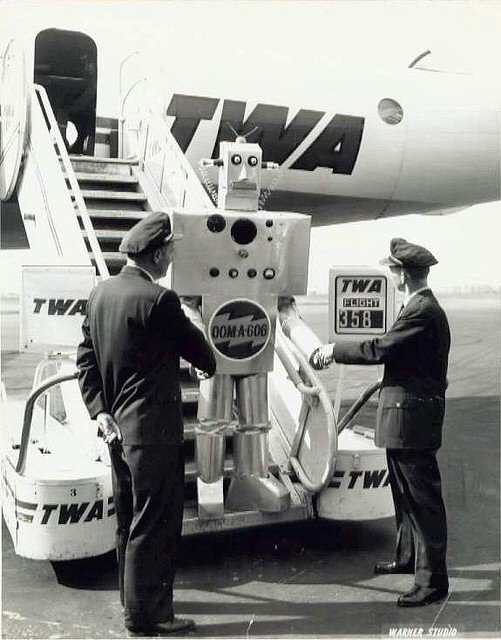 Tags: 1956, American, Jerry Berry, OMM-A-GOG the Robot, Pseudo Automaton