1938 – Rupert the Mechanical Man – Albert Creuziger (German)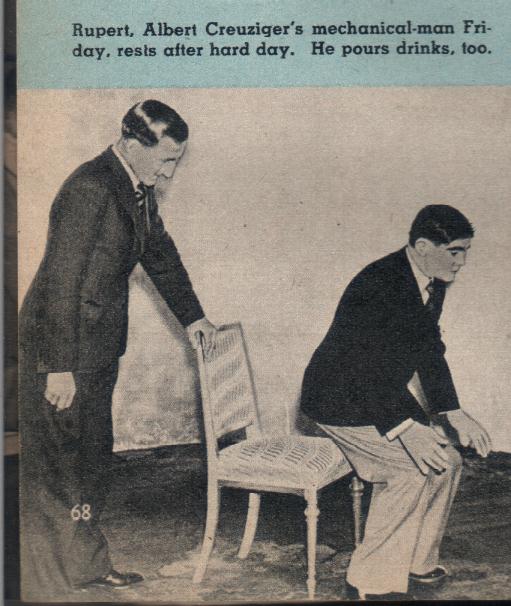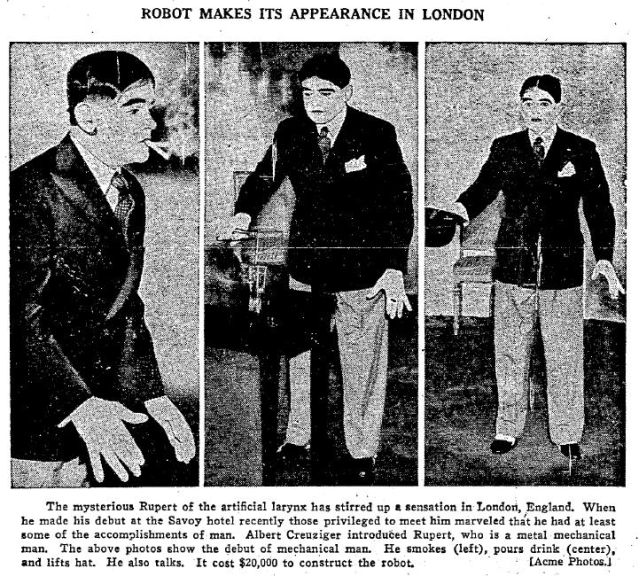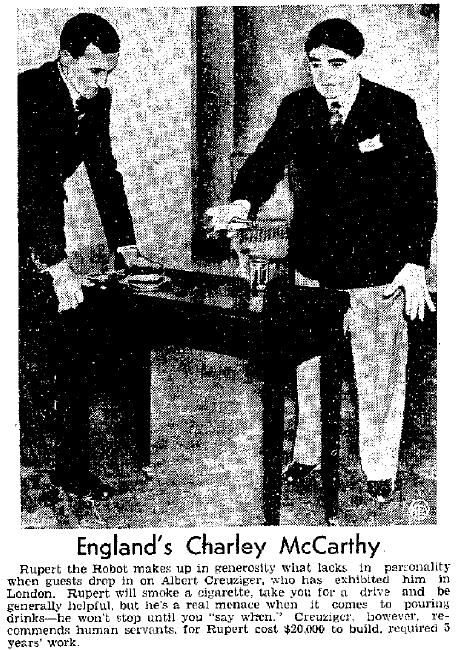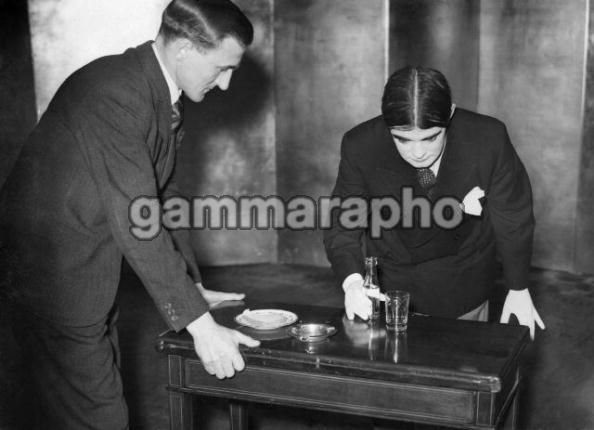 Albert Creuziger was a German 'inventor' who exhibited 'Rupert' in England.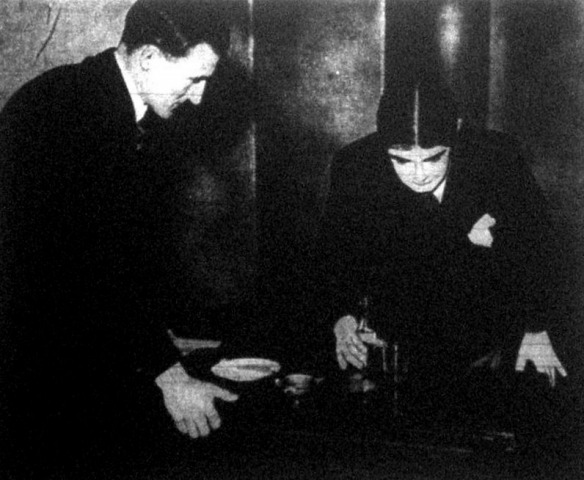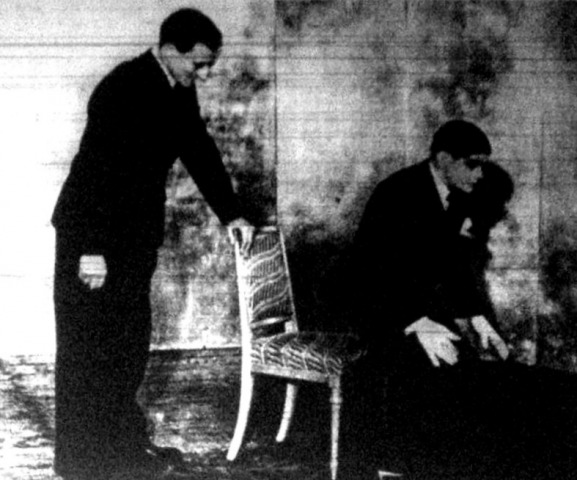 Creuziger used bluff to prevent close scrutiny of his so-called robot
"…Of course, there were many people who wanted at all costs to more closely get acquainted with "Rupert"'s structure to understand the many wonders. But everyone refused Creuziger engineer. He stated that no one could afford the precious robot , because if you fail, there would be immeasurable loss.

Five or even ten years it will take, and the like can be set up withUSD$20,000 in costs. Some nevertheless insisted on a closer examination, the inventor, said: "It's all right. But I need a written promissory that he gets messed up, the robot must be fully reimbursed. "Then their nosiness suddenly subsided. USD$20,000 is not trivial."
Source: here.
---
Tags: 1938, Albert Creuziger, German, Pseudo Automaton, Rupert the Mechanical Man