1935 – Alpha the Robot (American)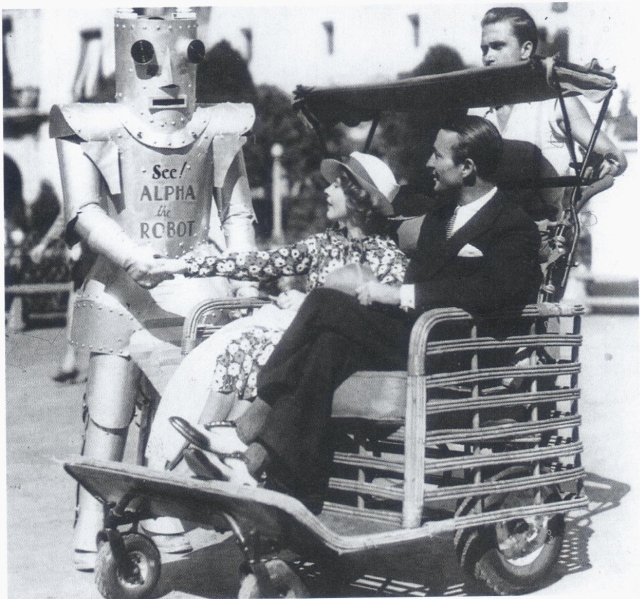 Alpha the Robot at the 1935-7 San Diego Exposition held at Balboa Park.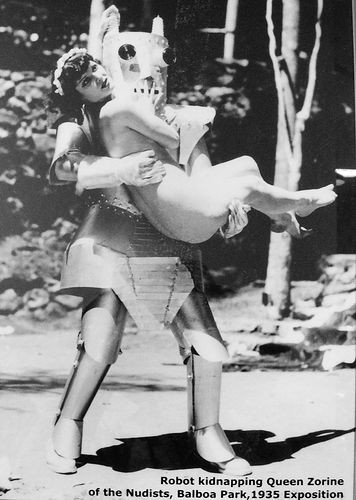 Alpha the Robot kidnapping Queen Zorine of the Nudists.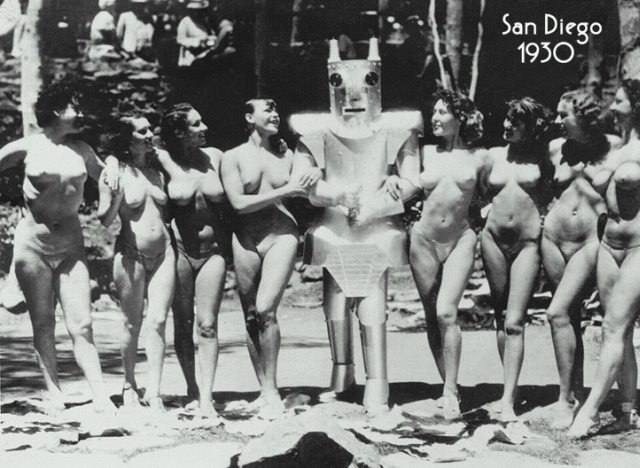 1935 – Alpha the Robot [Image date incorrect].
Called "Zoro Gardens," the exhibit featured 50 nudists from "nature cults" all over the world. The colony was presided over by a King Adolf and Queen Zorine. Spectators paid 25 cents to view the colony. Despite protests from a number of church groups, the exhibit was a hit and stayed open for the entire two-year run of the Exposition.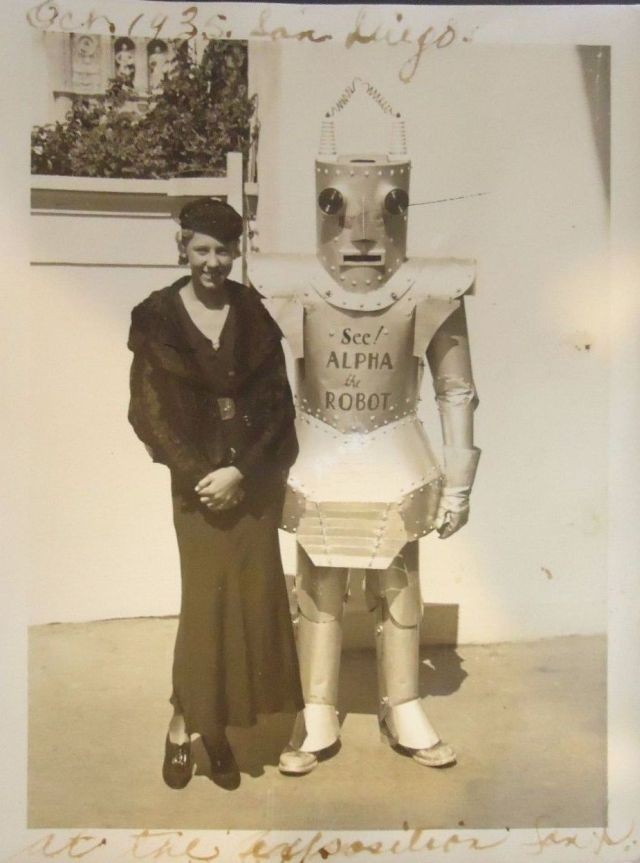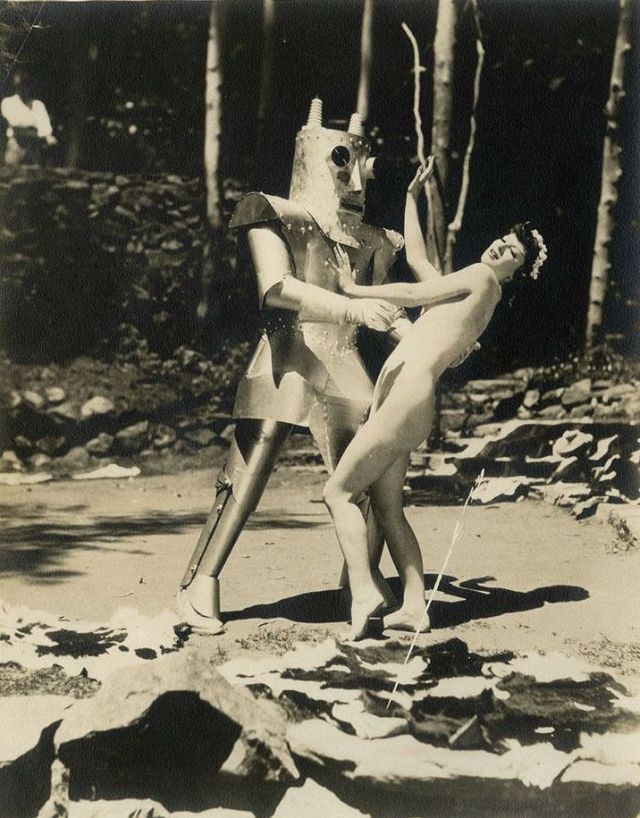 The leading lady was "Queen Zorine," played by 22-year-old Yvonne Stacey. Source: here.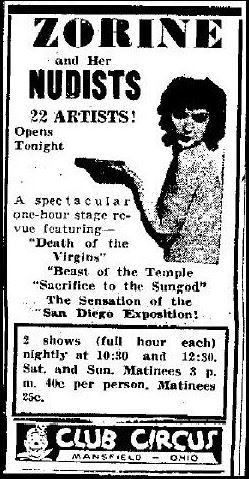 Ad from 1936. Source: here.
---
See other early Pseudo and Fake Robots here.
---
Tags: 1930, 1935, Alpha the Robot, American, Pseudo Automaton, Queen Zorine of the Nudists, Robot costume, San Diego Exposition