1978 – Pneumatic Inflatable End Effector – Keith Clark (American)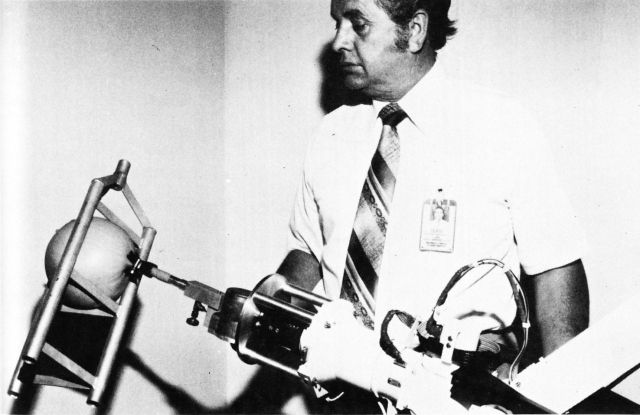 Above: Keith Clark demonstrates his design for an innovative end effector which would inflate inside, and so grip, a tubular truss structure.
Back in 1978, another type of end effector under study for the Space Shuttle's Remote Manipulator System (RMS) was actually a balloon. The sort of aluminium truss beams proposed for use in space construction are quite fragile, so Keith Clark of NASAs Marshall Space Flight Center has proposed using a balloon that would be inflated inside the beam. As it expanded it would press gently and "grasp" the beam, distributing the load across the beam rather than crushing on one or two points. Such a tool could easily be used to grapple anything that had an opening. The balloon would probably be a bladder coated with Kevlar to protect it against sunlight and punctures.
---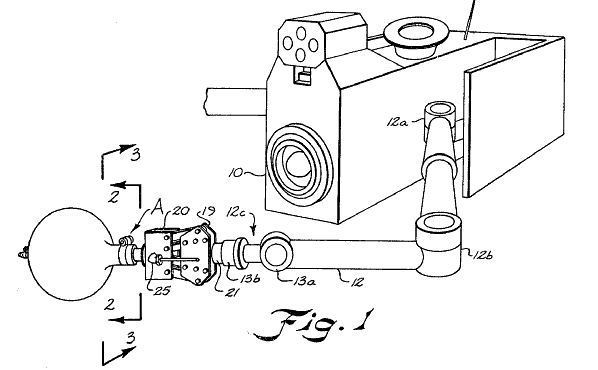 Pneumatic inflatable end effector Keith H. Clark et al
See full patent here.
Patent number: 4273505
Filing date: Sep 22, 1978
Issue date: Jun 16, 1981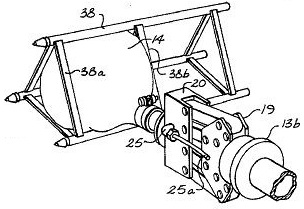 ---
Tags: 1978, American, Keith Clark, NASA, pneumatic end-effector, Pneumatic gripper, Pneumatic Inflatable End Effector, Remote Manipulator System (RMS), Space Shuttle