1974 – Remote-Controlled Manipulator Vehicle – KHG (German)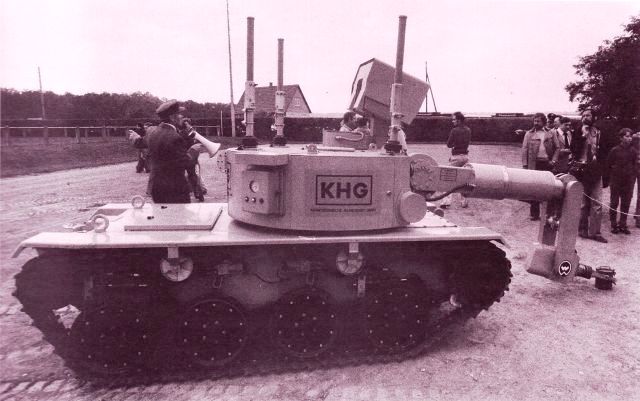 Looking like a military gravedigger or an agricultural battle tank, the KHG Remote-Controlled Manipulator Vehicle was an early West German response to the problems of maintenance and repair in nuclear installations.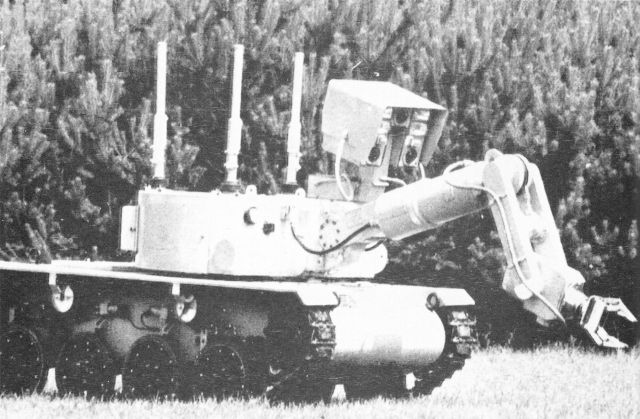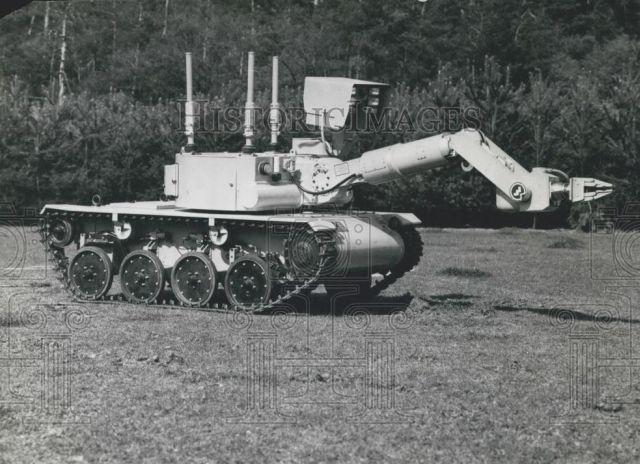 The Robot That'll Do Anything
A new remote controlled robot has been developed in Germany able to do most any job or cope with any situation. It is called the KGH remote controlled Manipulator Vehicle and has a very impressive array of tools and instruments at its disposal. As well as being equipped with TV cameras and various cutting, drilling, welding, and sawing devices the robot can also collect specimens and measure things. It appraises damage, carries out salvage operations and also mounts and secures things. It can operate in radioactive contaminated areas or areas of high infection, then transmit its findings by means of TV transmitter. In short this all purpose robot, operated remotely or by hand in the control cockpit, is capable of most things and could be of great use in disasters or tasks where danger is high for human beings.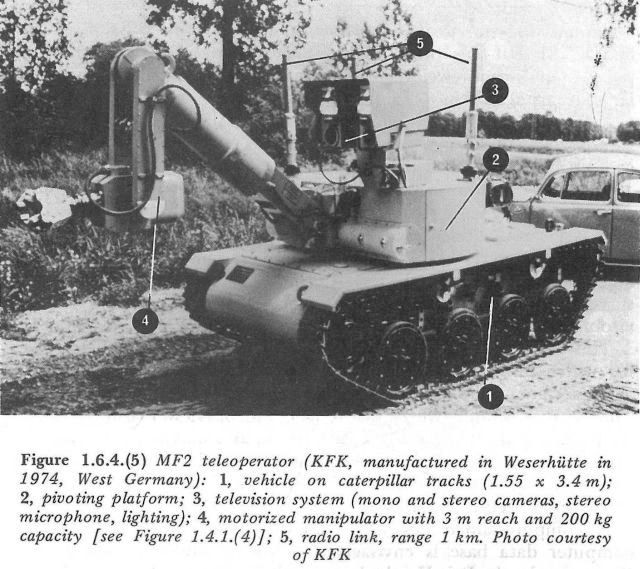 In this image, the vehicle is called the MF2 made by KFK in Germany [?].
---
See other early Teleoperators and Industrial Robots here.
---
Tags: 1974, German, KHG, Manipulator, Remote-Controlled Manipulator Vehicle, West German