1934 – Wind-up Lower-extremity Walker – Cobb (American)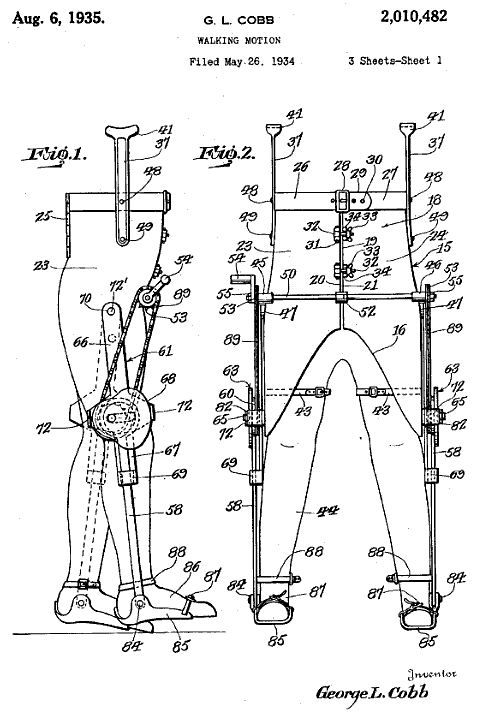 Cobb invents a walking structure that simulates the action of natural walking using mechanical means, typically for a person who has lost the use of their legs. Motive power is supplied by the operators arms driving a crank-wheel which in turn drives the legs in an oscillatory motion. The same principles as applied to a doll are also described, but is powered by a clockwork motor.
See full patent here.
WALKING MOTION by G. L. COBB
Patent number: 2010482
Filing date: May 26, 1934
Issue date: Aug 6, 1935
---
Tags: 1934, American, Exoskeleton, George L. Cobb, Man Amplifier, Prosthesis