1917 – "Pedomotor" Steam-Powered Running Device – Leslie C. Kelley (American)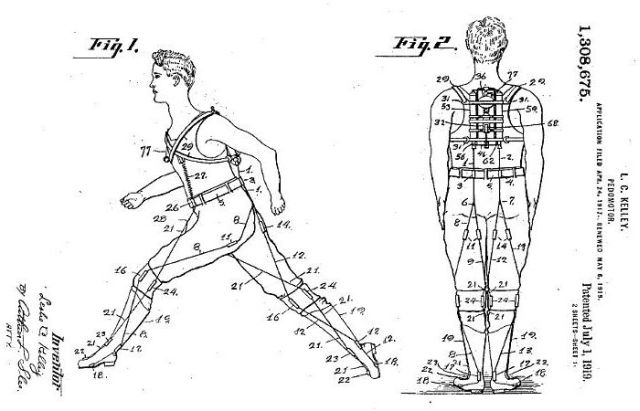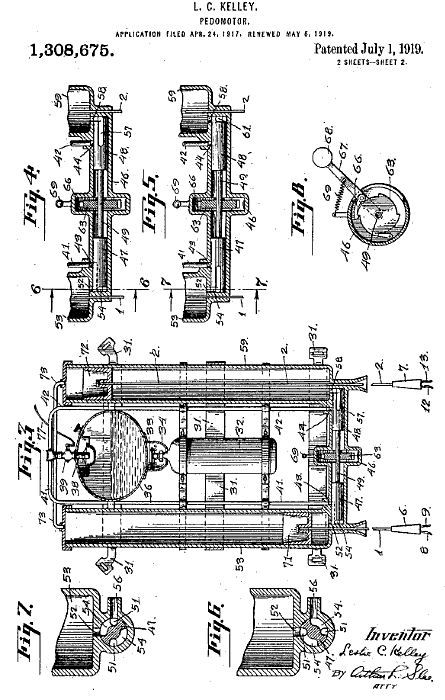 Kelley invents the "Pedomotor", or power operated walking or running device to facilitate the operation of pedestrianism or running operation. The "Pedomotor" will provide relief of muscles utilized during the running operation, and to increase the speed of the person. Although any type of motive power can be applied, Kelley describes a small steam-engine to be worn on the persons back. Artificial ligaments parallel the main muscle ligaments and are directly connected to the motive power source.
See full patent here.
PEDOMOTOR
–
LESLIE C. KELLEY et al
Patent number: 1308675
Filing date: Apr 24, 1917
Issue date: Jul 1, 1919
---
Tags: "Pedomotor", 1917, American, Exoskeleton, Leslie C. Kelley, Man Amplifier, Power Suit, Steam-powered, Steampunk