1997 – Noo-Noo Robotic Vacuum Cleaner (Prop) – Mark Dean (British)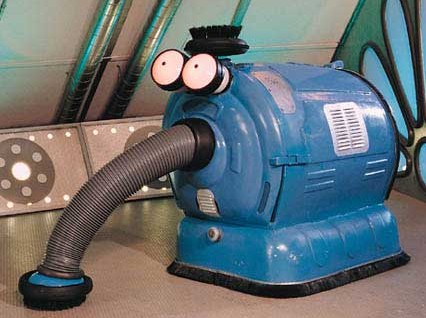 Noo-Noo (operated by Mark Dean) is the Teletubbies' sky blue pet. He is in Teletubbyland as a type of vacuum cleaner. He rarely leaves the House. He doesn't speak like Teletubbies can; he makes sucking and slurping noises. At times, Noo-Noo gets annoyed with the Teletubbies' antics or get too excited and therefore can vacuum their food or favourite things. the Teletubbies shout 'Naughty Noo Noo' and chase him around the House. The Chase always ends with a Big Hug. Noo Noo has a removable brush on top of him, it's very rare that his brush is removed, it can be seen removed in the episode Swans and the video Big Hug.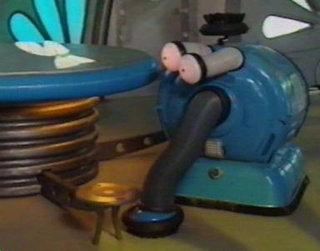 Mark Dean from Wolverhampton played Noo Noo throughout the Teletubbies recordings. He also built props and carried out special effects.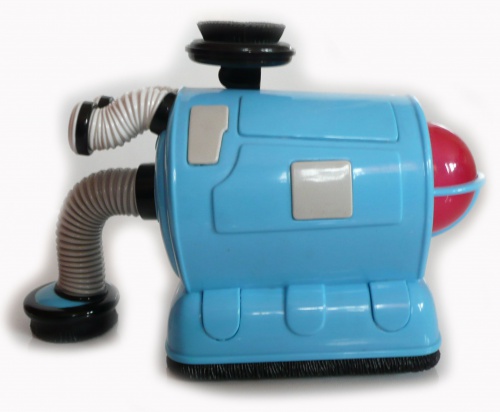 Toy version.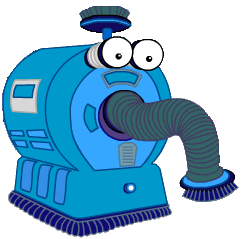 ---
See other early remote-controlled and robotic vacuum cleaners and floor scrubbers here.
---
Tags: 1997, Automatic Vacuum Cleaner, British, Mark Dean, Noo-Noo Vacuum Cleaner, Robot Vacuum Cleaner, Robotic Vacuum Cleaner, Teletubbies