1991 – "Televac" Automatic Vacuum Cleaner – Andre and Bernard Jonas (French)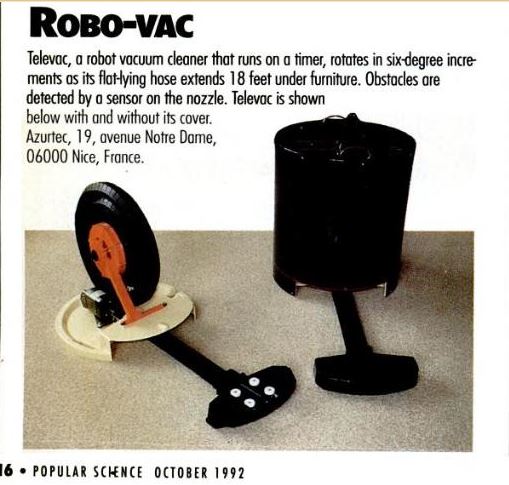 Robo-Vac: Televac, a robot vacuum cleaner that runs on a timer, rotates in six-degree increments as its flat-lying hose extends 18 feet under furniture. Obstacles are detected by a sensor on the nozzle. Televac is shown below with and without its cover.
---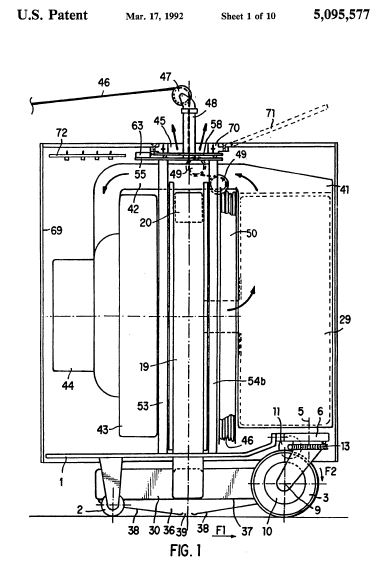 US Patent information: Automatic vacuum cleaner
Publication number US5095577 A
Publication date Mar 17, 1992
Filing date Feb 27, 1991
Inventors Bernard Jonas, Andre Jonas
Original Assignee Azurtec
Abstract: A mobile cleaning apparatus device automatically follows guides such as walls or other obstacles, by engaging the guides with element and controlling the steering of the apparatus in response to the level of forces sensed by the detector.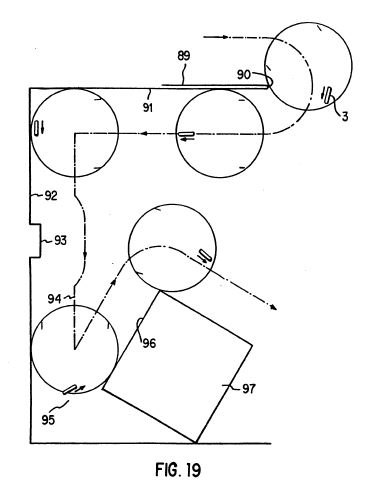 ---
See other early remote-controlled and robotic vacuum cleaners and floor scrubbers here.
---
Tags: "Azurtec" Automatic Vacuum Cleaner, "Televac" Automatic Vacuum Cleaner, 1991, Andre and Bernard Jonas, Automatic Vacuum Cleaner, French, Robot Vacuum Cleaner, Robotic Vacuum Cleaner, Service robot, vacuuming robot