1983 – Household Robot with Floor sweeper and mop (Concept) – (Japanese)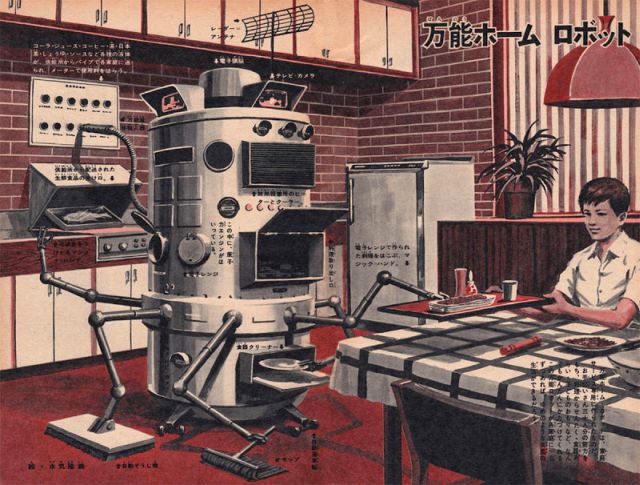 1983 Household robot concept by a Japanese magazine. As well as the floor scrubber and mop, there are other cooking and serving functions as well.
(Source : ?)
---
See other early remote-controlled and robotic vacuum cleaners and floor scrubbers here.
---
Tags: 1983, Automatic Vacuum Cleaner, Japanese, Robot Vacuum Cleaner, Robotic sweeper, Robotic Vacuum Cleaner