1969 – Robot Vacuum Cleaner Concept from Computopia – (Japanese)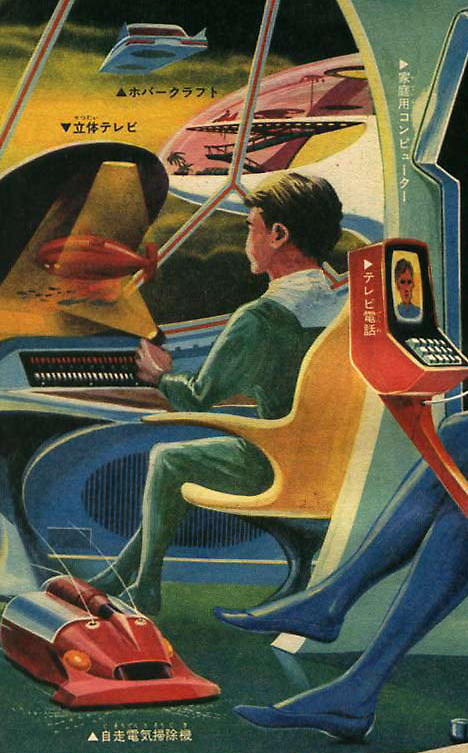 Computopia, a contraction of the words computer and Utopia, is a Japanese concept from the late 60s. This snippet of a robotic floor cleaner is from a set of great illustrations from the Japanese magazine Shonen Sunday who illustrated an article on the topic.
Source and full set of illustrations here.
---
See other early remote-controlled and robotic vacuum cleaners and floor scrubbers here.
---
Tags: 1969, Anthropomorphic, Automatic Floor Cleaner, Automatic Vacuum Cleaner, Computopia, Japanese, Robot Floor Cleaner, Robot Vacuum Cleaner, Robotic Vacuum Cleaner, Service robot, Zoomorphic