1962-3 – The Jetsons Automatic Vacuum Cleaner – Hanna-Barbera (American)
The Jetsons live in the year 2062 in a futuristic utopia (100 years in the future at the time of the show's debut) of elaborate robotic contraptions, aliens, holograms, and whimsical inventions.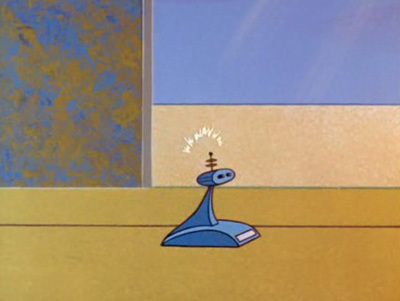 Robotic vacuum cleaner.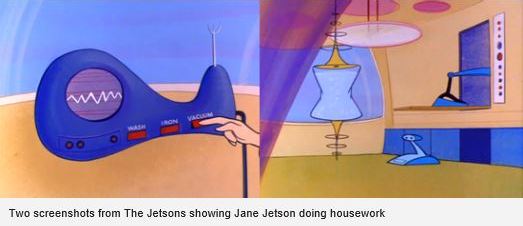 This console activates the washing, ironing, and vacuuming. Antennas imply radio-control. Image source Paleofuture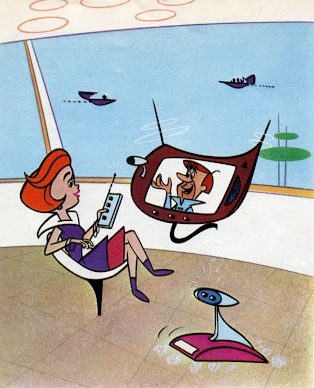 ---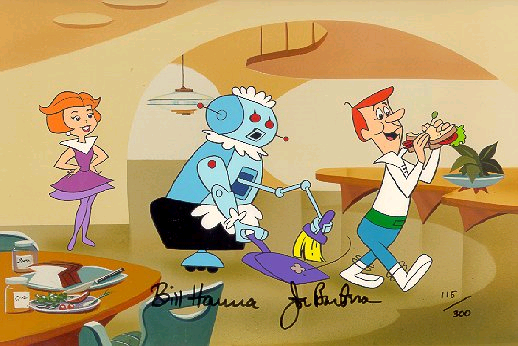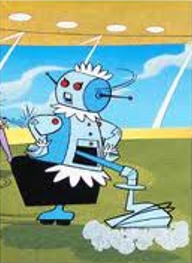 Rosie with her sweeping and vacuuming attachments.
---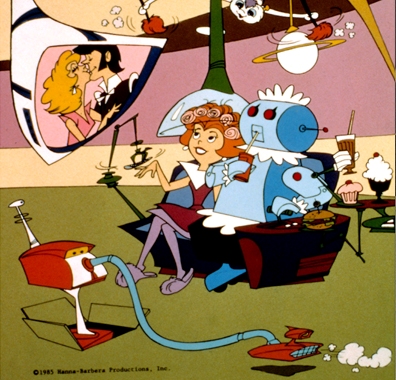 A later 1985 version of an automated vacuum cleaner.
---
See other early remote-controlled and robotic vacuum cleaners and floor scrubbers here.
---
Tags: 1962, 1964, American, Automatic Floor Cleaner, Automatic Vacuum Cleaner, Bill Hanna, Hanna-Barbera, Joe Barbera, Robot Floor Cleaner, Robot Vacuum Cleaner, Robotic sweeper, Robotic Vacuum Cleaner, The Jetsons