1959 – Lawn Mower (Concept) – Arthur Radebaugh (American)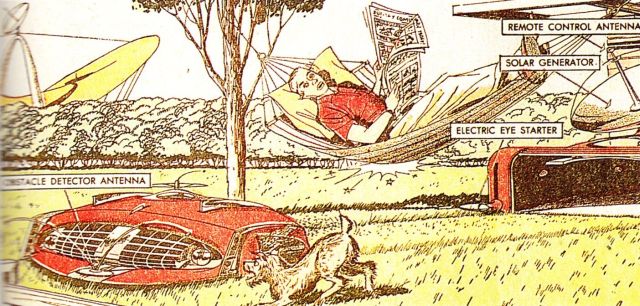 Arthur Radebaugh was a futurist illustrator, airbrush artist, and industrial designer. He produced a significant body of work for automotive industry advertisements. He was noted for his artistic experimentation with fluorescent paint under black light, an interest that stemmed from his design work for the U.S. Army. From 1958 to 1962 he produced the syndicated Sunday comic strip "Closer Than We Think!".
from wiki http://en.wikipedia.org/wiki/Arthur_Radebaugh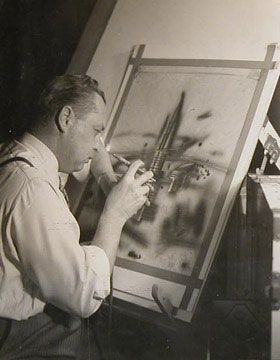 see also http://arthur-radebaugh.blogspot.com.au/
---
Futuristic concept for Bohn from 1945.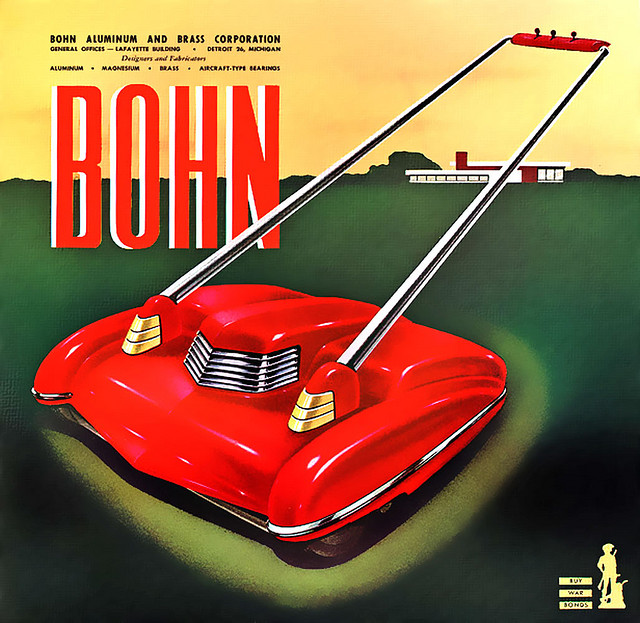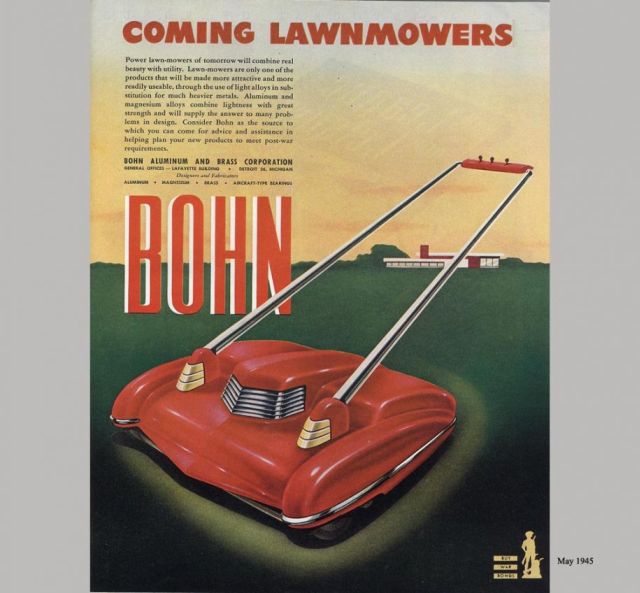 COMING LAWNMOWERS
Power lawn-mowers of tomorrow will combine real beauty with utility. Lawn-mowers are only one of the products that will be made more attractive and more readily useable, through the use of light alloys in substitution for much heavier metals. Aluminum and magnesium alloys combine lightness with great strength and will supply the answer to many problems in design. Consider Bohn as the source to which you can come for advice and assistance in helping plan your new products to meet post-war requirements.
BOHN ALUMINUM AND BRASS CORPORATION – Detroit, Michigan.
---
See other early remote-controlled and robotic lawn mowers here.
---
Tags: 1959, American, Arthur Radebaugh, Future, Futurist, Radio-controlled Lawnmower, Remote Control Lawnmower, Retro, Robot, Robot Lawnmower, Service robot