1958 – Voice-controlled Lawn Mower – Concept (American)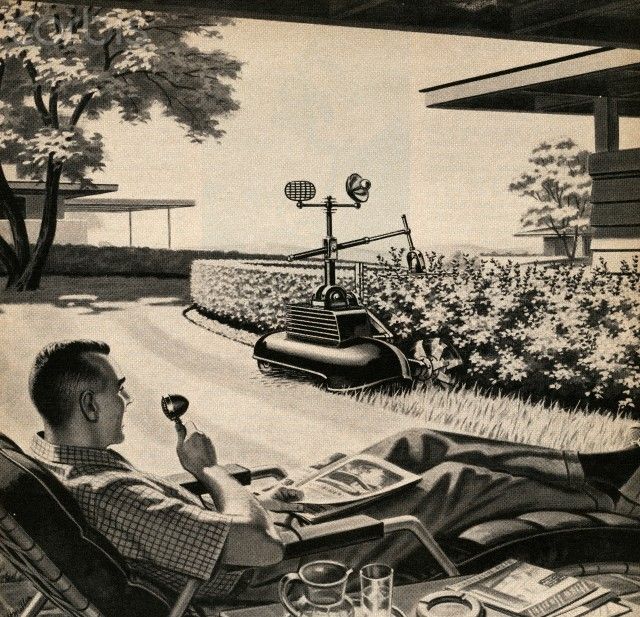 Image Source: Corbis.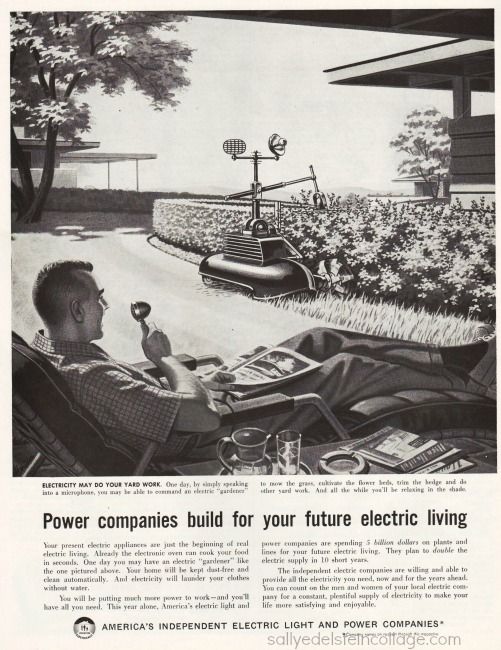 Electricity may do your yard work. One day, by simply speaking into a microphone, you may be able to command an electric "gardener" to mow the grass, cultivate the flower beds, trim the hedge and do other yard work. And all the while you'll be relaxing in the shade.
Power companies build for your future electric living
AMERICA'S INDEPENDENT ELECTRIC LIGHT AND POWER COMPANIES
---
See other early remote-controlled and robotic lawn mowers here.
---
Tags: 1958, American, Radio-controlled Lawnmower, Remote Control Lawnmower, Robot Gardener, Robot Lawnmower, Voice-controlled Lawn Mower