1955 – Sonic Broom (TV Prop) – (American)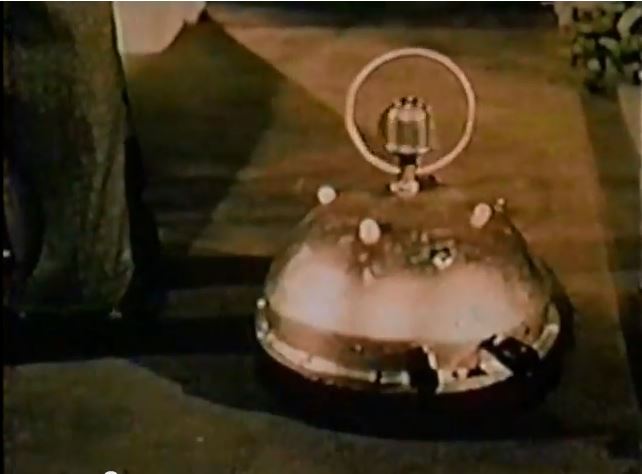 In 1955 the U.S. Science-fiction serial Science Fiction Theatre there was an episode called "Time is just a place" where a young couple discovers that their neighbours, who possess a 'sonic broom' and many other technologically advanced household items, are fugitives from the future who have fled to the past to escape an oppressive government.
Complete episode originally aired April 16, 1955. The "time traveller" Ted Heller was the actor Warren Stevens. The introduction also contains some footage of another robot called Garco.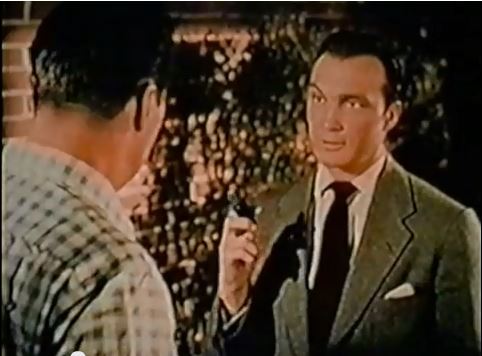 Ted summons the Sonic Broom to where he is standing via a hand-held control unit.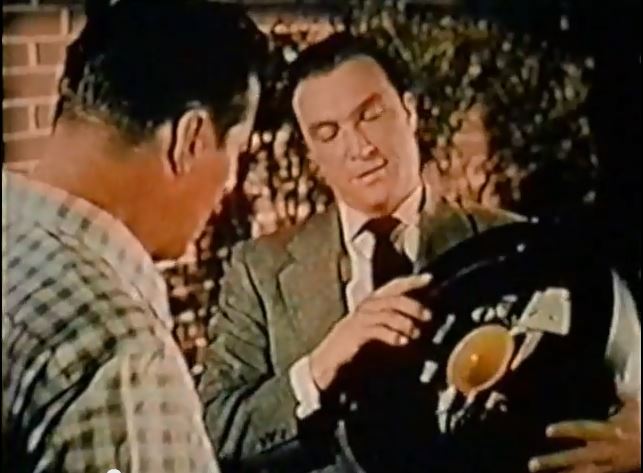 How does it work? Ted tries to explain "the pressure of the noise under the hemisphere disintegrates the refuse…".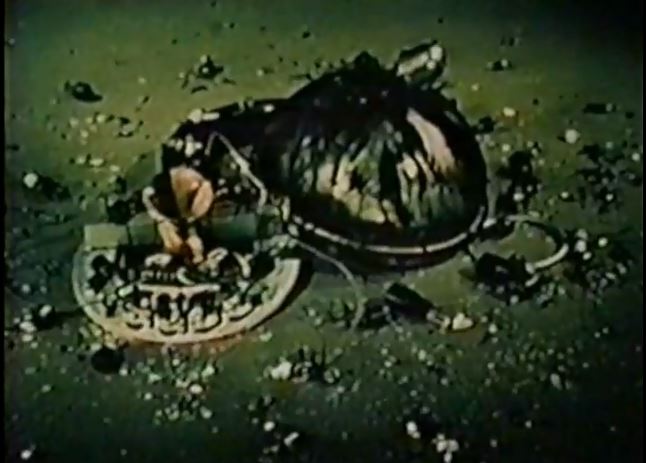 Poor Sonic Broom, destroyed when Ted is located and returned to his own time.
---
See other early remote-controlled and robotic vacuum cleaners and floor scrubbers here.
---
Tags: 1955, American, Automatic Vacuum Cleaner, Robot Vacuum Cleaner, Robotic Vacuum Cleaner, Science Fiction Theatre, Sonic Broom