1954 – "Homko" Robot Remote-controlled Lawnmower – (American)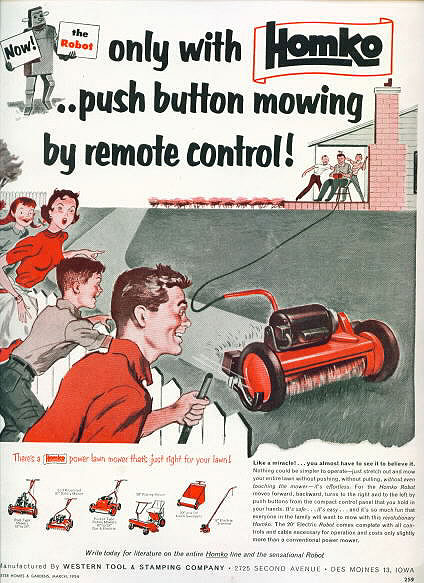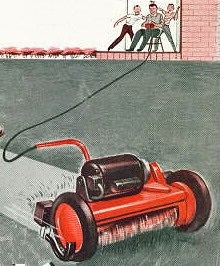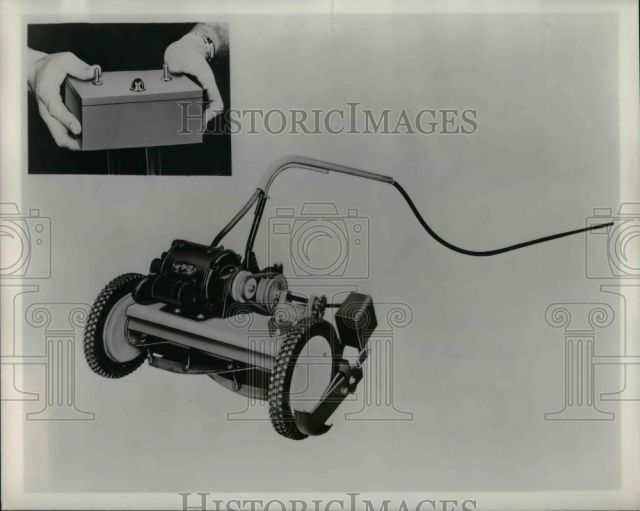 Want to lie in your hammock and mow the lawn in repose? The Homko Robot mower can be maneuvered by a remote control panel, one lever for forward, stop and reverse, and another for right and left. Since the cord that attaches this brain to the mower is 40 feet long, you can mow 40 feet in any direction without getting up. You get exercise just the same—mental-from trying to keep the thing from cutting its own cord.
Text Source: Kiplinger's Personal Finance, April 1954.
---
See other early remote-controlled and robotic lawn mowers here.
---
Tags: 1954, American, Homko Remote-controlled Lawnmower, Radio-controlled Lawnmower, Remote Control Lawnmower, Robot, Robot Lawnmower, Service robot