1950 – REO Remote-control Lawn Mower – Paul Rosenberg (American)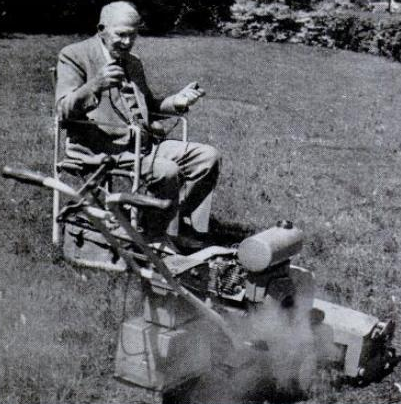 Source: Life Magazine, 26 Jun 1950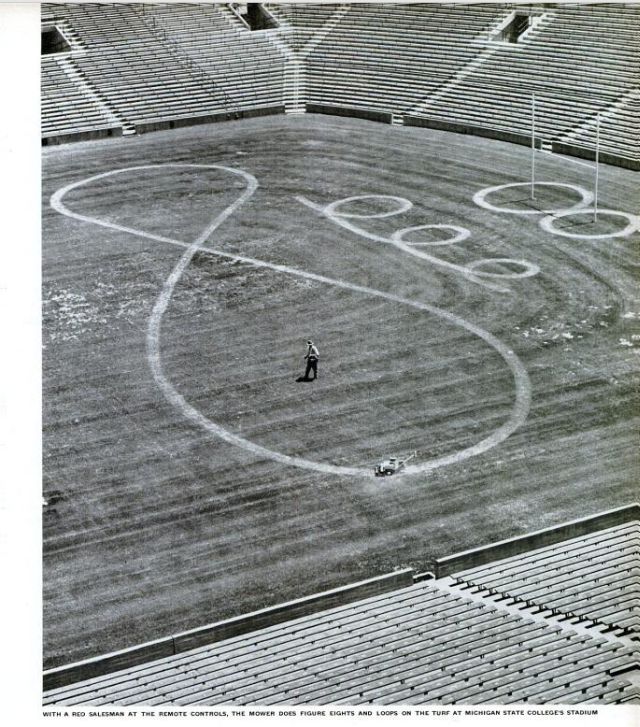 WITH A REO SALESMAN AT THE REMOTE CONTROLS, THE MOWER DOES FIGURE EIGHTS AND LOOPS ON THE TURF AT MICHIGAN STATE COLLEGE'S STADIUM
LAZY MAN'S MOWER
It can cut a lawn or a figure 8, all by one-watt remote control
Partly to sound out the market and partly because it just sounded like a good lazy-summerafternoon idea, Chief Engineer Paul Rosenberg of Reo Motors' lawn mower division has for the last 18 months been developing a remote-control lawn mower. It consists of a 25-inch motor-driven blade with a radio receiver controlling a hydraulic mechanism. The transmitter, powered by storage battery, broadcasts a one-watt signal up to 500 yards, enabling a man to sit comfortably in his back yard while his mower whirls around the lawn at 3 mph, making 360deg. turns when necessary and cutting to within 1 1/4 inches of obstacles. One obstacle the mower will face if and when marketed is its probable price: around $850. But as an added attraction it will have a snowplow attachment which could permit sidewalk plowing from a blazing hearthside.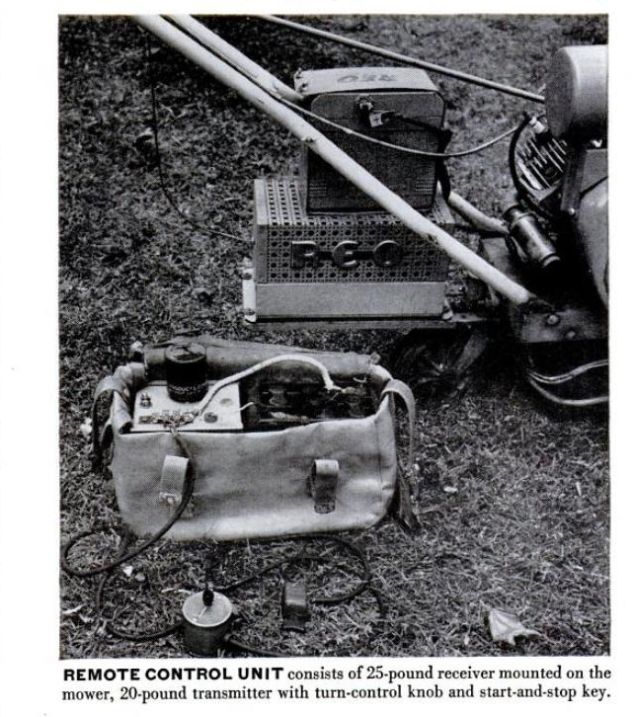 REMOTE CONTROL UNIT consists of 25-pound receiver mounted on the mower, 20-pound transmitter with turn-control knob and start-and-stop key.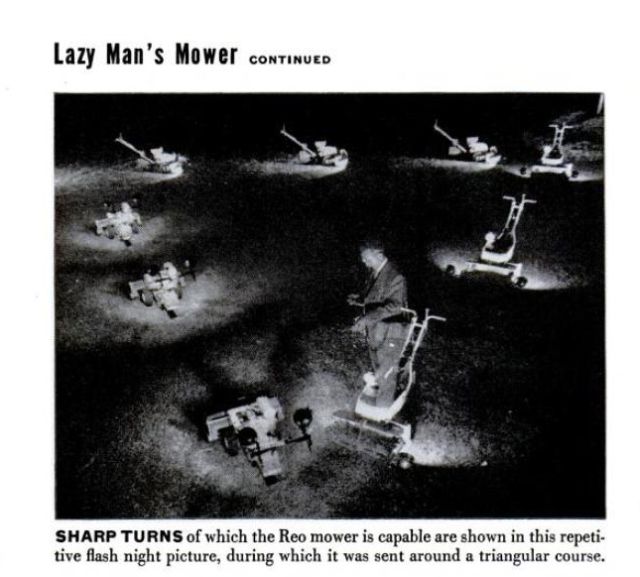 SHARP TURNS of which the Reo mower is capable are shown in this repetitive flash night picture, during which it was sent around a triangular course.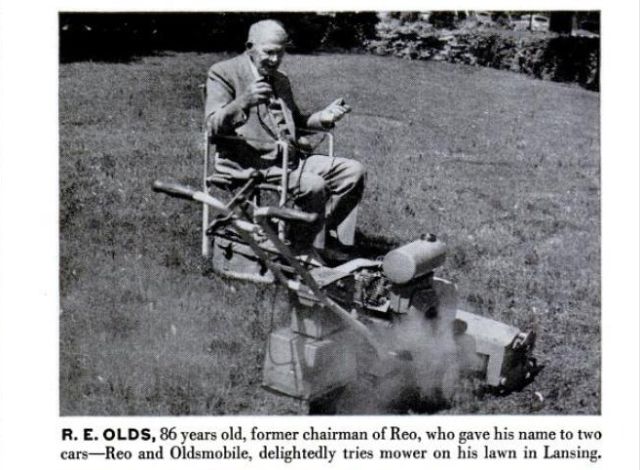 R. E. OLDS, 86 years old, former chairman of Reo, who gave his name to two cars—Reo and Oldsmobile, delightedly tries mower on his lawn in Lansing.
---
See other early remote-controlled and robotic lawn mowers here.
---
Tags: 1950, American, Paul Rosenberg, R. E. Olds, Radio-controlled Lawnmower, Remote Control Lawnmower, Robot Lawnmower, Service robot