1965 – Kybernetisches Modell "Schildkröte" – Hans Bielowski / Heinz Zemanek (Austrian)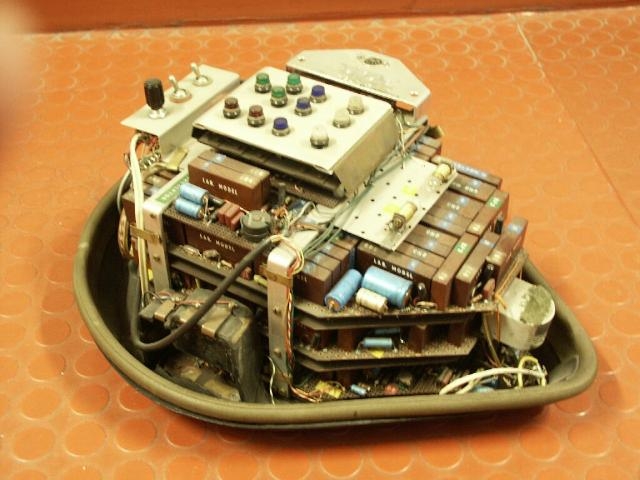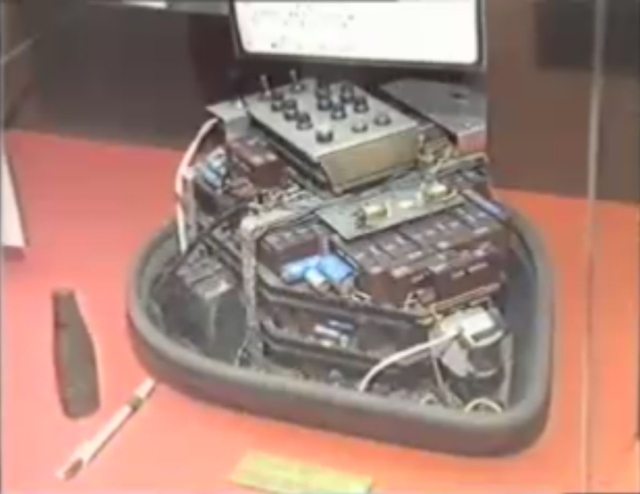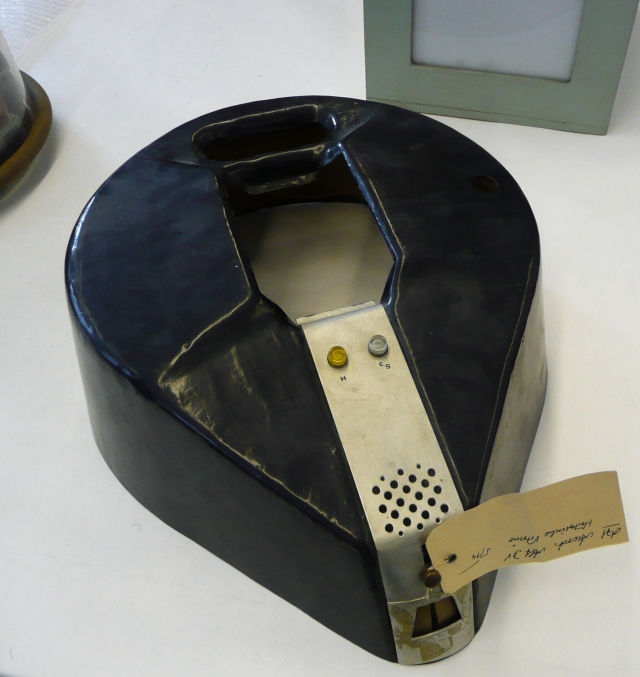 When I visited Heinz Zemanek and the Technisches Museum Wien [Vienna], although the museum normally has Bielowski's tortoise, only the shell was present as the machine was on loan to another museum (Nixdorf Computer Museum) at the time (June 2009).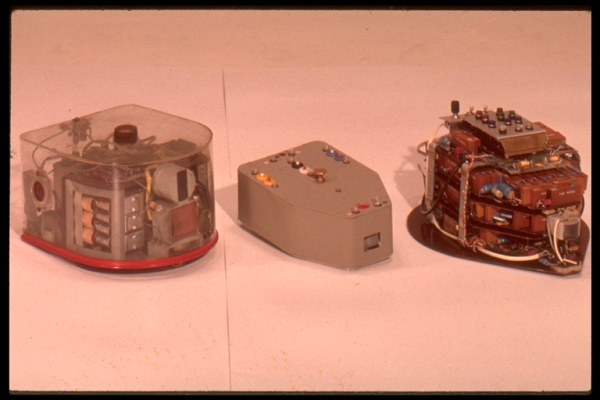 The Vienna Tortoises: Left: 1954 Eichler's Schildkröte; Centre: 1959 Kretz/Angyan/Zemanek Machina Combinatrix; Right: 1965 Bielowski Schildkröte.
Zemanek: "Another variation, fully transistorized, was built in Vienna by a student, H. Bielowski. Interestingly enough, it turned out to be bigger, not smaller — that would be different today. This model was shown in the Austrian Pavilion at the World Expo in Montreal in 1981."
Unfortunately I don't have a copy of Bielowski's Thesis so I have very little information on this machine. Heinz Zemanek was his supervising professor at the time, hence the association of their names.
Hans Bielowski: Kybernetisches Modell "Schildkröte". Diplomarbeit ausgeführt am Institut für Niederfrequenztechnik der Technischen Hochschule in Wien. Wien 1965. 80 Bl. (US 182 – quote this number to get a copy from ???Austrian Computer Society?? need to update this)
[The Cybernetic Machine "Tortoise"] Diploma thesis of Hans Bielowski
Tags: 1965, Cybernetic tortoise, Hans Bielowski, Heinz Zemanek, Kybernetisches Modell "Schildkröte"