1964 – "ROBUG" – Hans Moravec (Austrian / Canadian)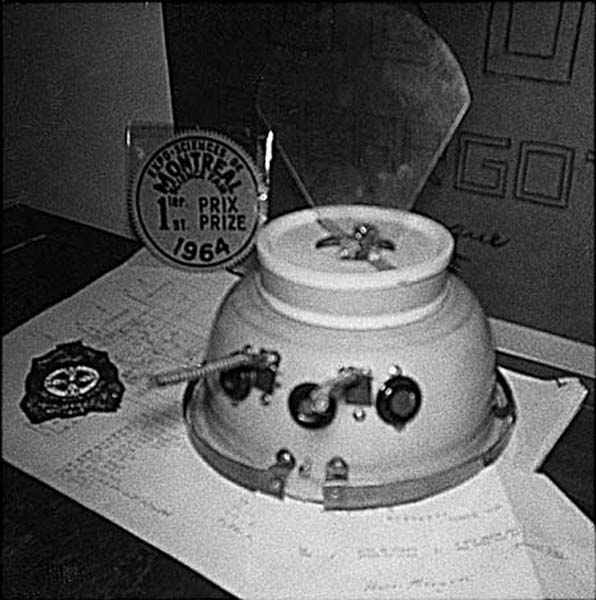 ROBUG: switch-programmable to wake/seek/avoid on light/touch/wind; feelers charged to 90 volts!
"In high school [Montreal,1964] he [Hans Moravec] won two science fair prizes for a light-following electronic turtle and a tape-controlled robot hand. As an undergraduate he designed a computer to control fancier robots, and experimented with learning and automatic programming on commercial machines. During his master's work he built a small robot with whiskers and photoelectric eyes controlled by a minicomputer, and wrote a thesis on a computer language for artificial intelligence. "
Tags: 1964, Austrian, Canadian, Cybernetic Animal, Hans Moravec, Robot