1962 – Big Cyber Tortoise – (Russian)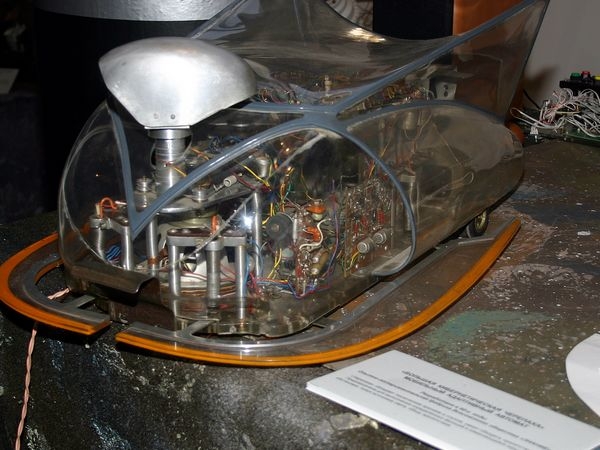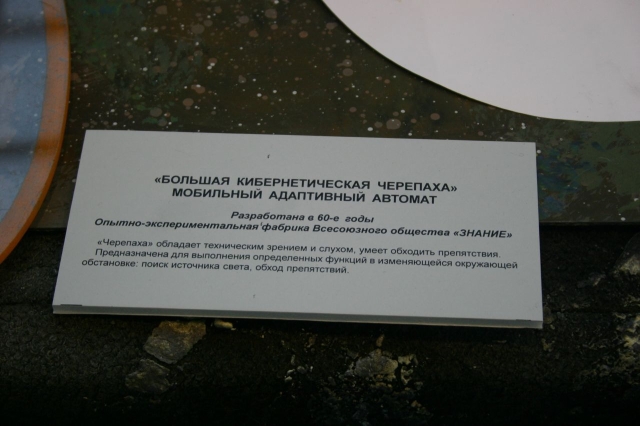 Translation: "The Big Cyber Tortoise – a mobile adaptive automat. Made in 60-s by the experimental factory of the former ZNANIE (http://www.znanie.org/OZR/history.htm ) It has technical vision and sounds recognition and able to find a light source and avoid obstacles".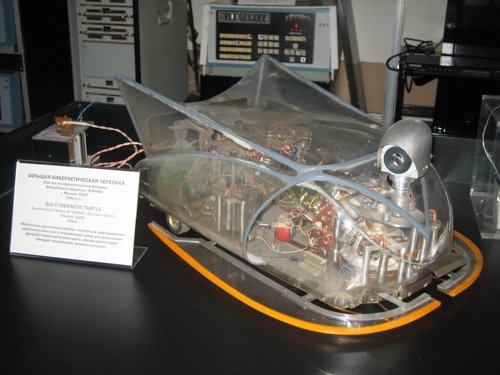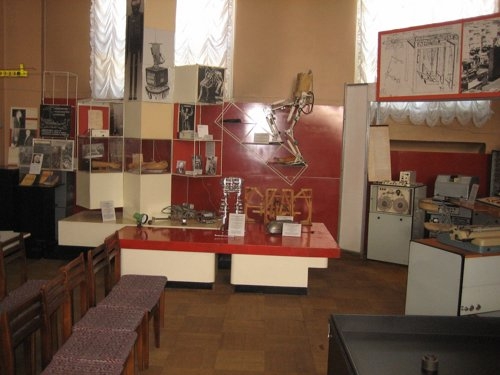 This tortoise is in the Polytechnical Museum in Moscow (http://eng.polymus.ru/)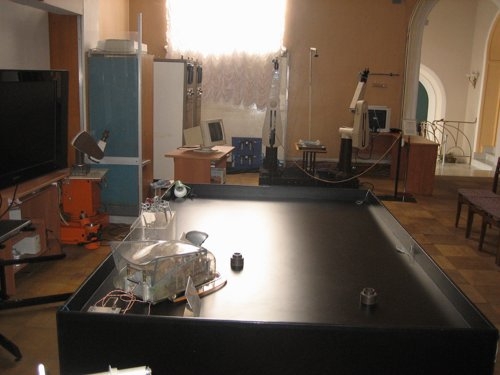 Turtle has hearing and eyesight, and can, in a changing environment, search the surroundings for a light source, avoiding obstacles. Original tortoise only analog electronics and no microprocessors.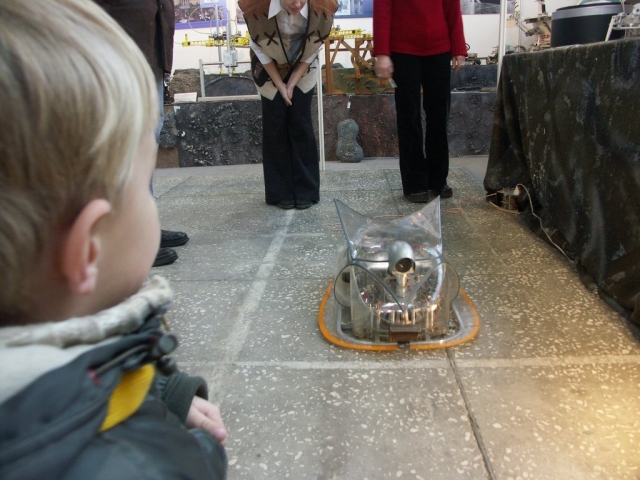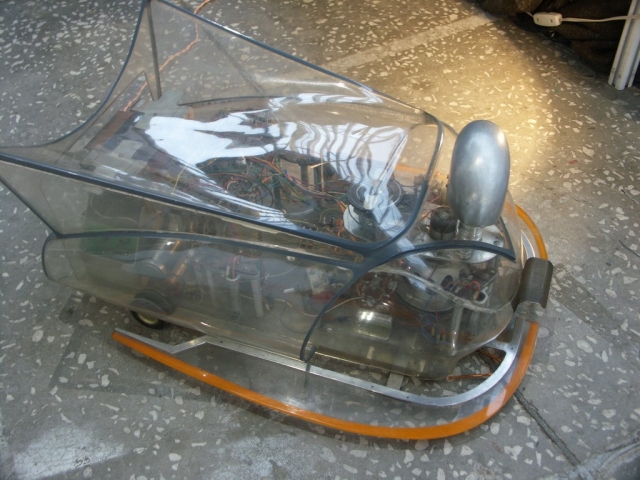 Beautiful moulded perspex bodywork.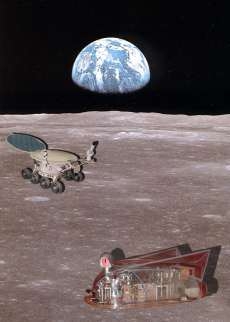 A photomontage.

Here it is with the 1957 Vasilyev / Petrovsky Tortoise on the right.
In Dec 2008, I contacted Valentin Lebedev, curator of cybernetic models in the Moscow Politechnical museum. He gave me some information on the "clear-plastic turtle". It was built in 1962 especially for the Museum. The Museum reconstructed it that year. Now it has new electronic circuit based on modern microprocessors.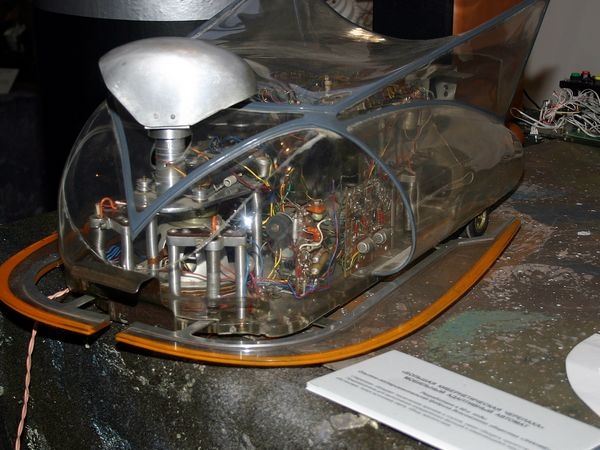 I just love the 1960s Russian styling of this tortoise. It reminds me of the design and styling of the craft in the 1962 Russian Sci-Fi movie "Planet of Storms" (see below).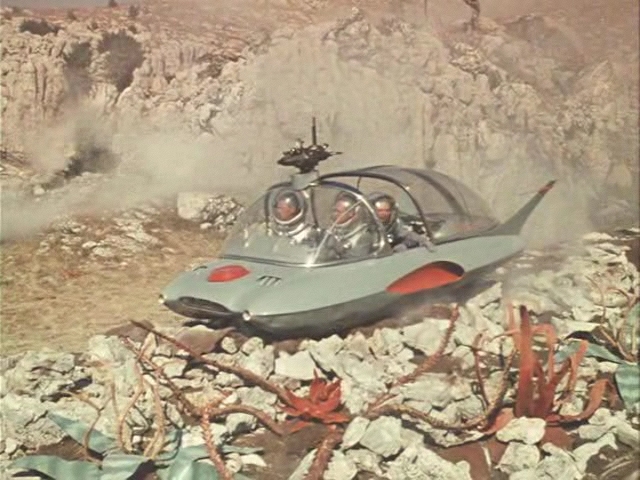 Apologies to Russians. This blog software currently does not support the Russian language and Cyrallic character sets.
Tags: 1962, Big Cyber Tortoise, Cybernetic tortoise, Cybernetics, Moscow Politechnical Museum, Russian