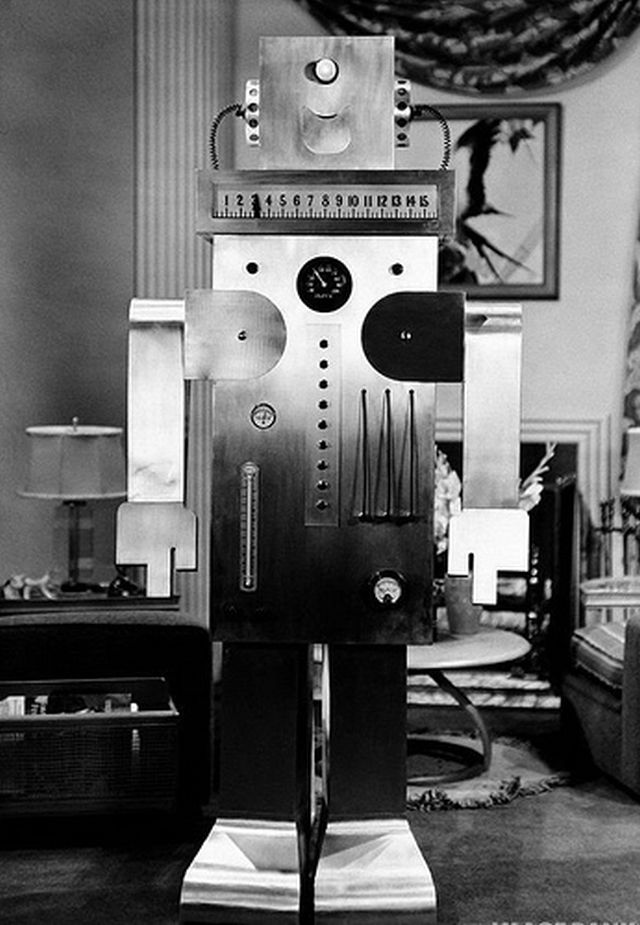 1940 – "Roll-Oh" the Domestic Robot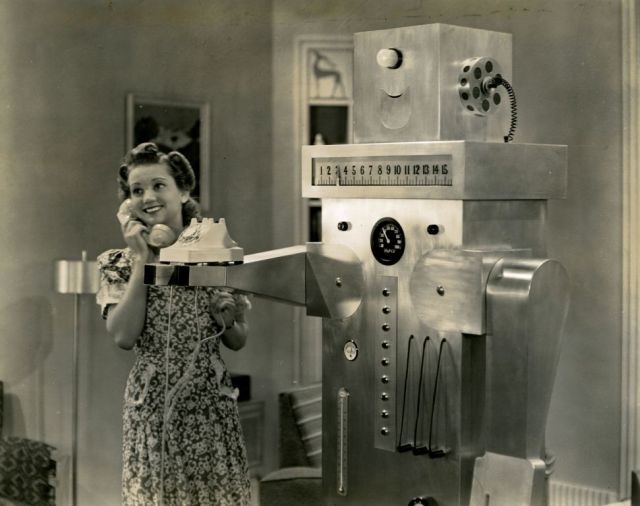 "Roll-Oh" can grasp objects, has a retractable knife in its hand, as well as a plant watering system, a can opener, and a gas-flame lighter. Its foot is also a vacuum-cleaner.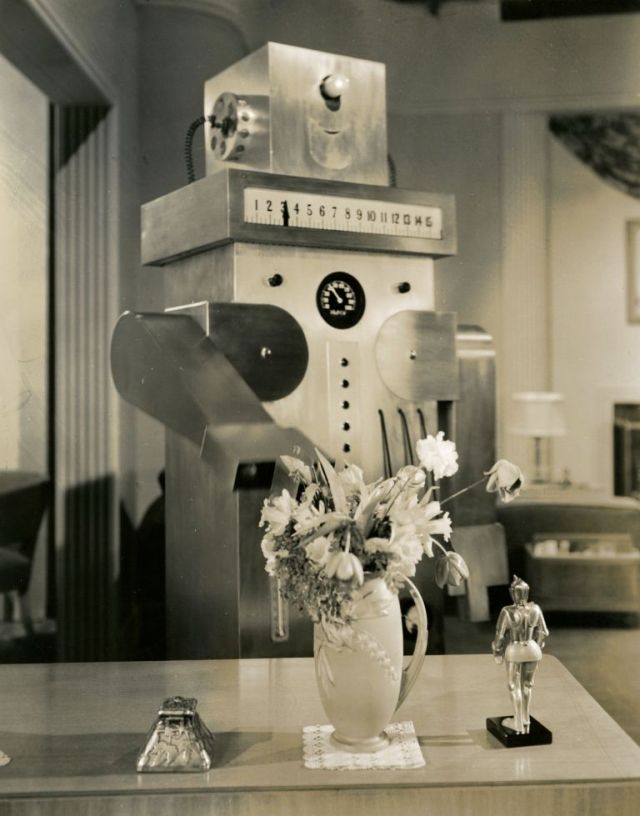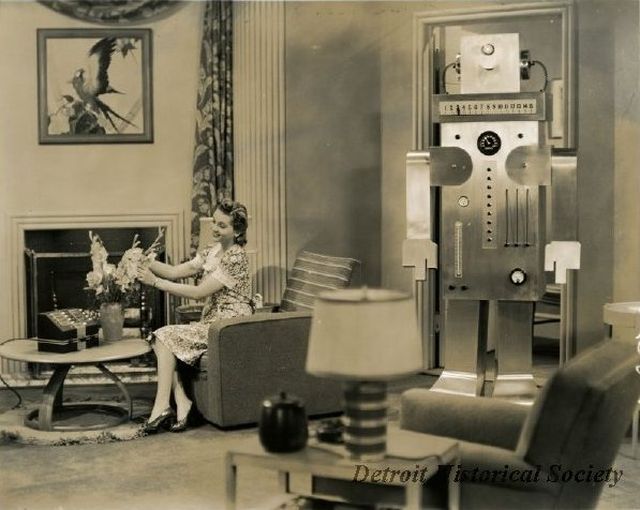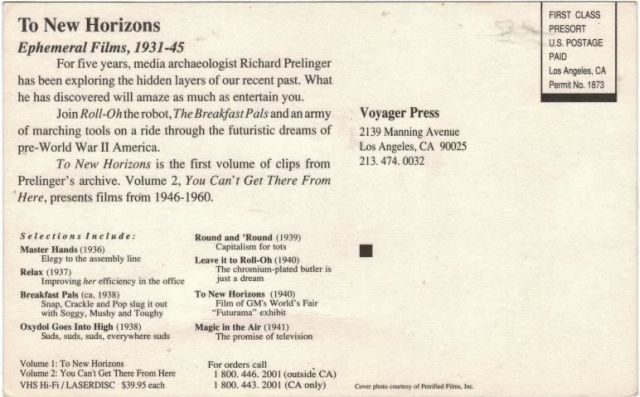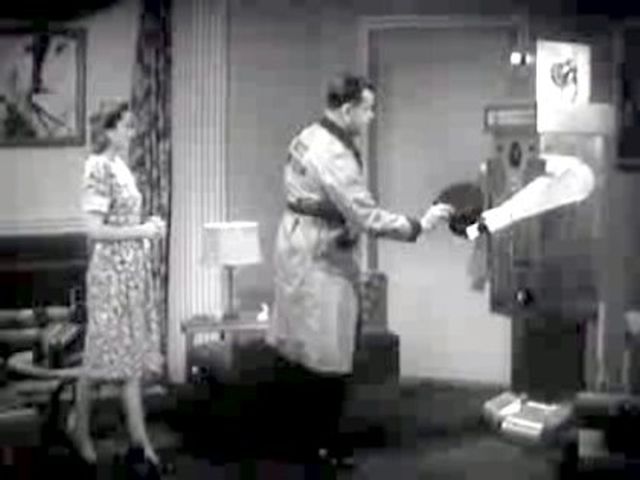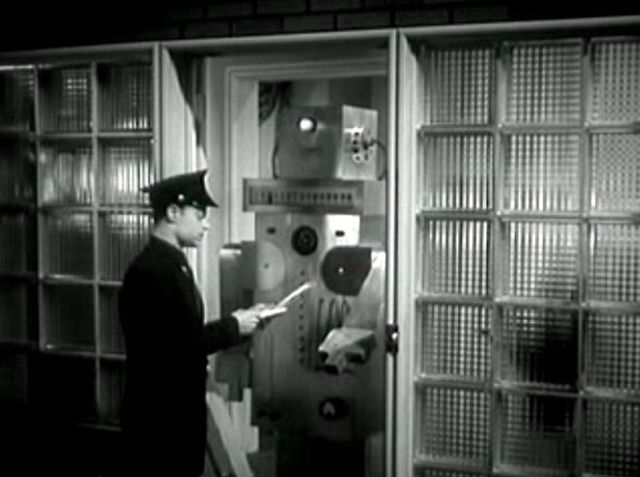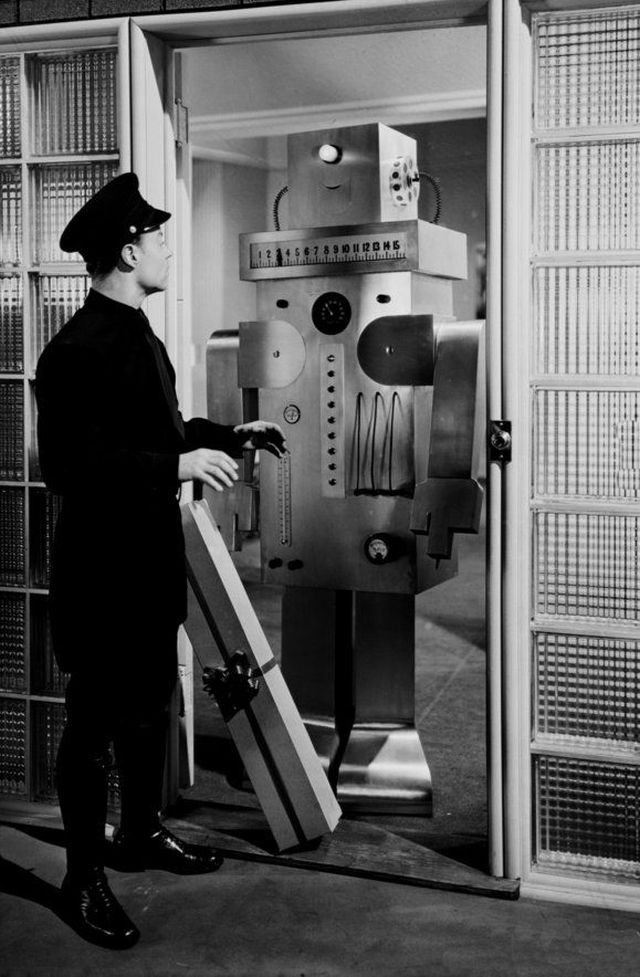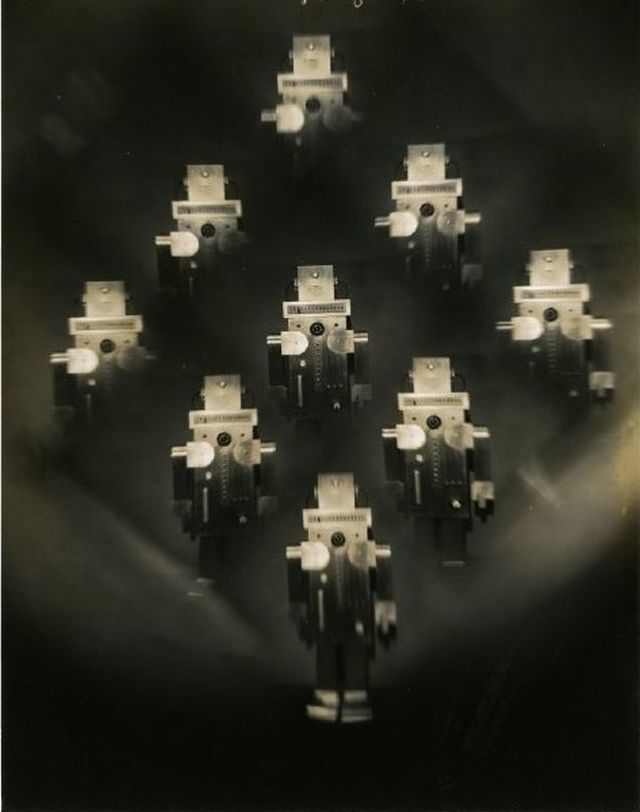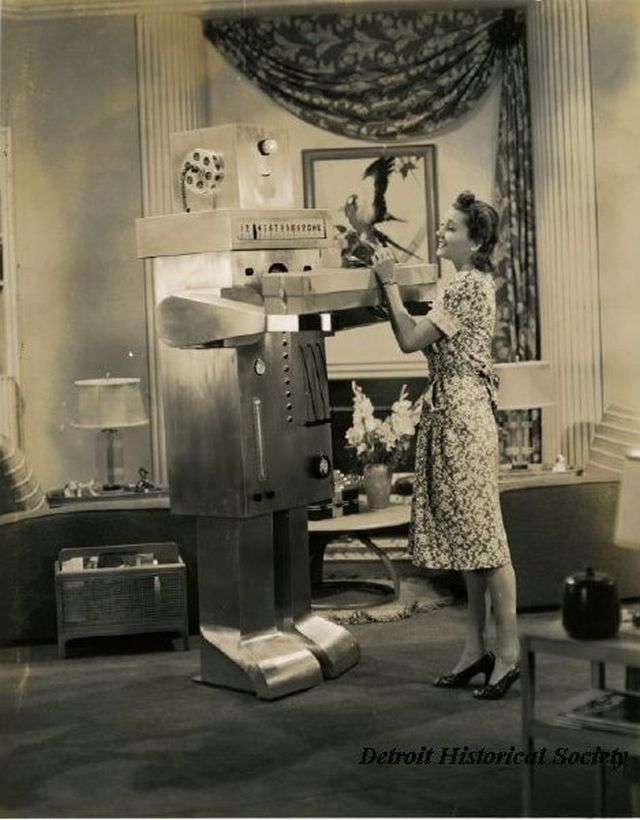 Leave It to Roll-Oh (1940)
Tongue-in-cheek film showing a domestic robot freeing housewives of their chores (and intimating that their work is hardly necessary); actually a promo showing how relays and switches function in the modern automobile. Shown at the New York World's Fair in 1940.
This movie is part of the collection: Prelinger Archives
Producer: Jam Handy Organization
Sponsor: Chevrolet Division, General Motors Corporation
Audio/Visual: Sd, B&W Source: here
[Thanks to my friend David Buckley for the link to the extended video version]
'Roll-Oh" partial transcript
Cast: Roy from Roy's Robot Repairs (R)
Housewife (H)
R: There Miss, you see the heterodynes were feeding back into the stimulus reaction activators causing non synapse of the motor control resistor units.

H: Oh, that's good.
R: No Lady, that's bad. But your re-generative circuits are tuned asynchronously and that causes concatenation in the intermediate amplifiers.

H: Well that's bad, isn't it?

R: No, that's good. From now on I don't think there'll be the slightest trouble with your robut. Your domestic problems are completely solved.
Answer Door Clean House
Wash Dishes Get Dinner
Answer Phone Make Bed
Get Hat Fix Furnace
Scram!
---
See other early Humanoid Robots here.
See other early Domestic Service Robots here.
See other early Pseudo and Fake Robots here.
---