1967 – B.F. Goodrich "Rubber Muscle" – John S. England (American)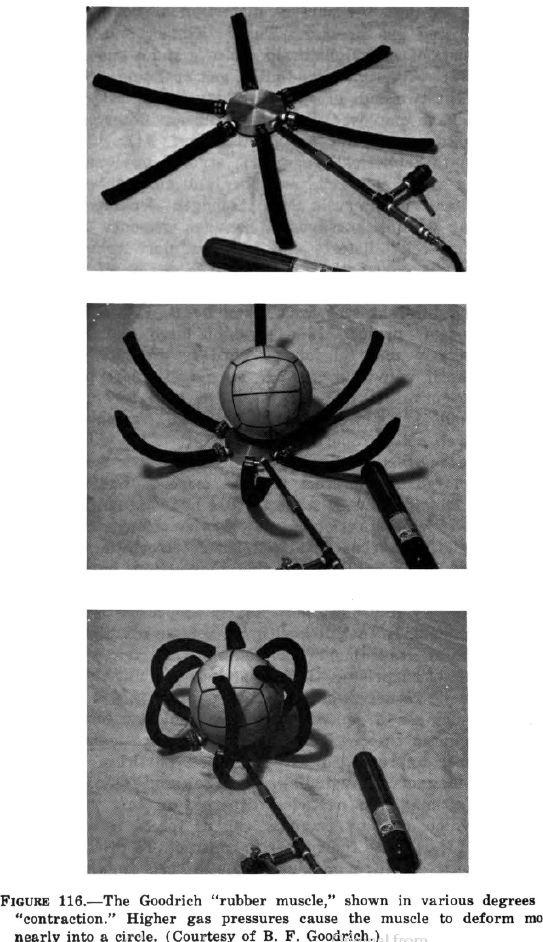 A Slightly different tack was taken by B. F. Goodrich in a "rubber muscle" project. If a straight piece of rubber hose with specially wound reinforcing cord is pressurized with a liquid or gas it will bend to form an arc; if more pressure is applied, the curvature increases until the hose becomes a ring. Goodrich made a six-finger "hand" from this special hose that had some prehensile properties.
---
The below patent is most likely the patent related to the Goodrich "Rubber Muscle".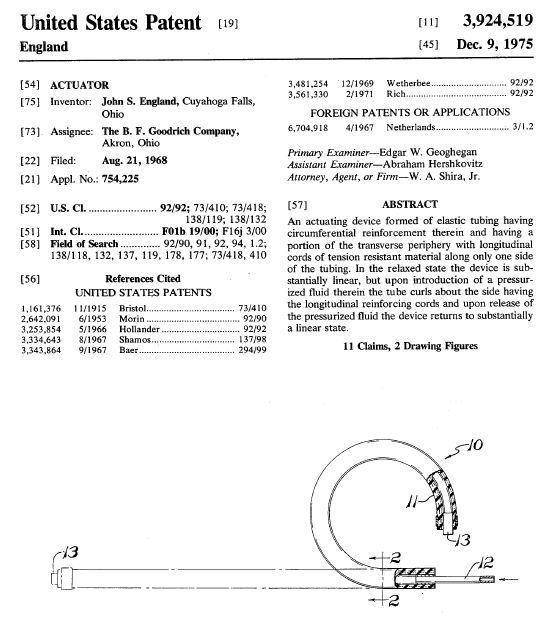 ACTUATOR John S. England et al
Patent number: 3924519
Filing date: Aug 21, 1968
Issue date: 1975
See full patent details
here
.
---
Tags: "Rubber Muscle", 1967, Air Muscle, American, John S. England, Pneumatic Artificial Muscle (PAM), pneumatic end-effector, Pneumatic gripper, pneumatic muscle