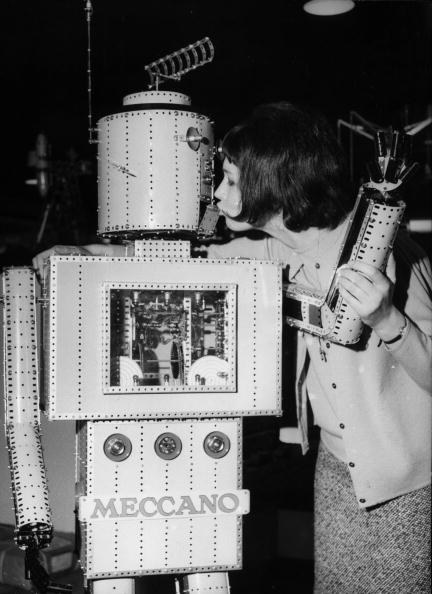 LONDON – ALL SET FOR SANTA aka CHRISTMAS TOY FAIR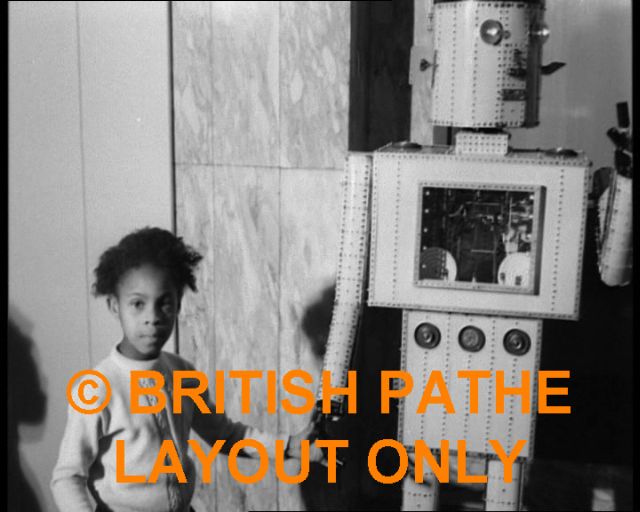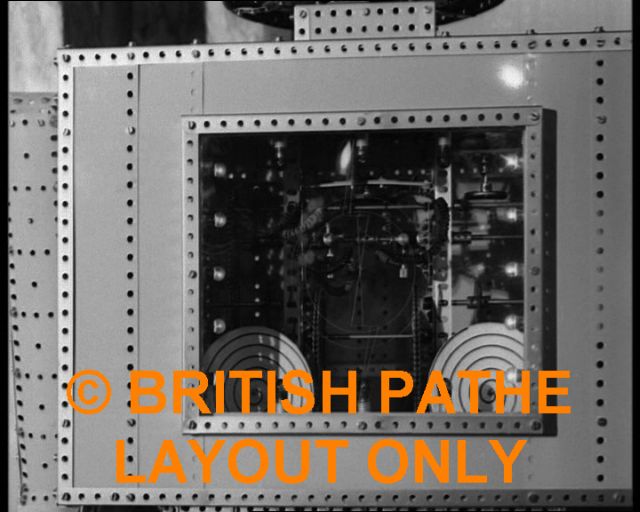 Meccano promotional robot at the1965 Christmas Toy Fair, London.
The robot's head turns, ears spin, eye lights flash, mouth opens and closes, chest lights flash, each arm can move up and down and the head's antenna rotates. It appears that one leg may move, and the fingers may also move.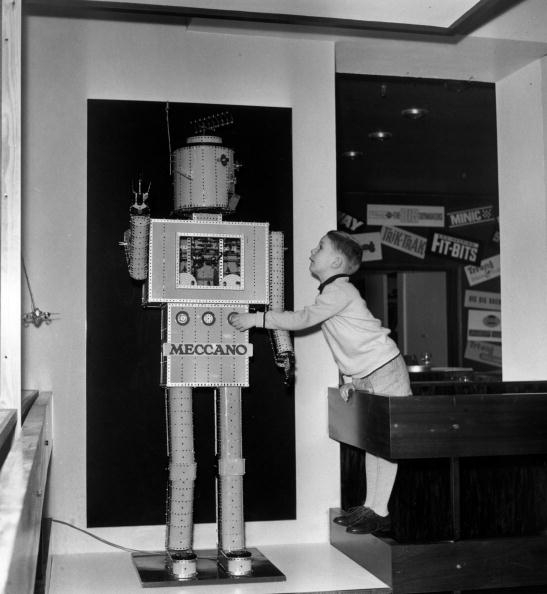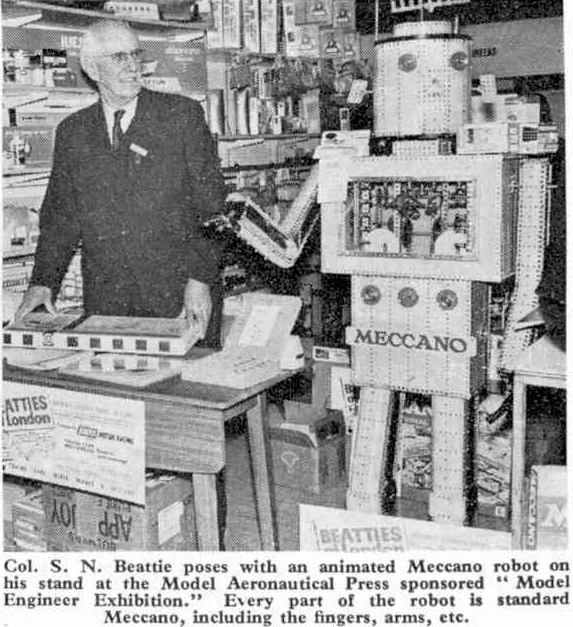 ---