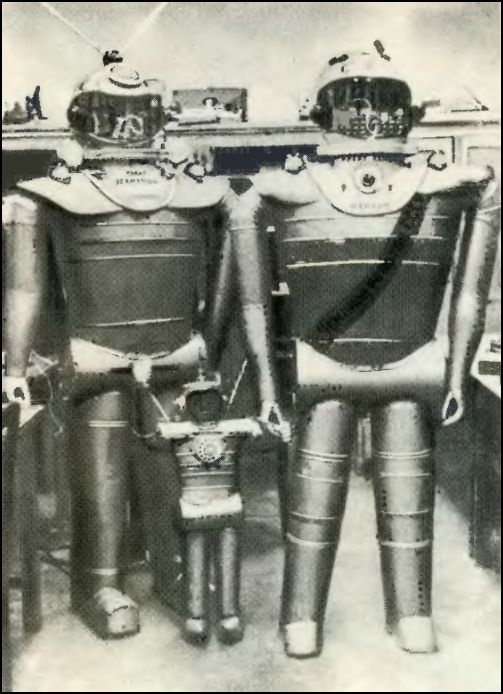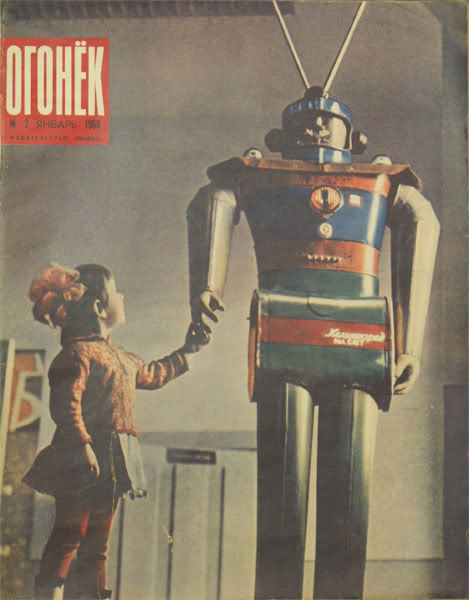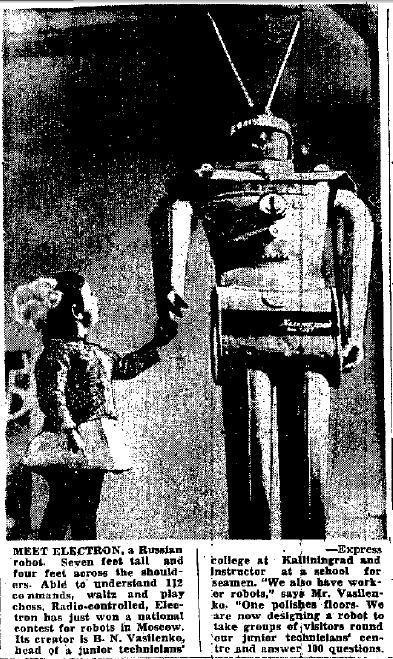 MEET ELECTRON, a Russian robot. Seven feet tall and four feet across the shoulders. Able to understand 112 conmands, waltz and play chess. Radio-controlled, Electron has just won a national contest for robots in Moscow. Its creator is B. N. Vasilenko, head of a junior technicians' college at Kaliningrad and instructor at a school for seamen. "We also have worker robots," says Mr. Vasilenko. "One polishes floors. We are now designing a robot to take groups of Visitors round our Junior technicians' centre and answer 100 questions.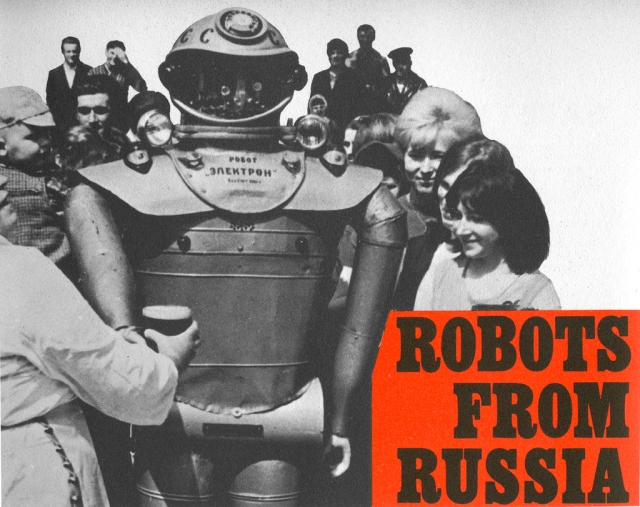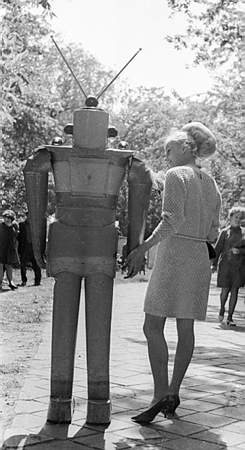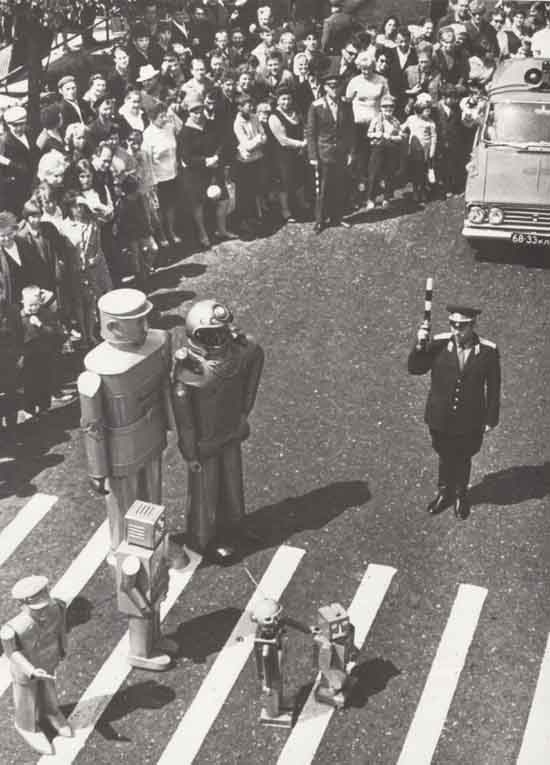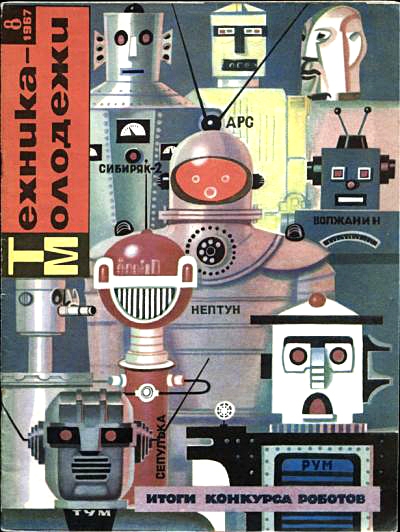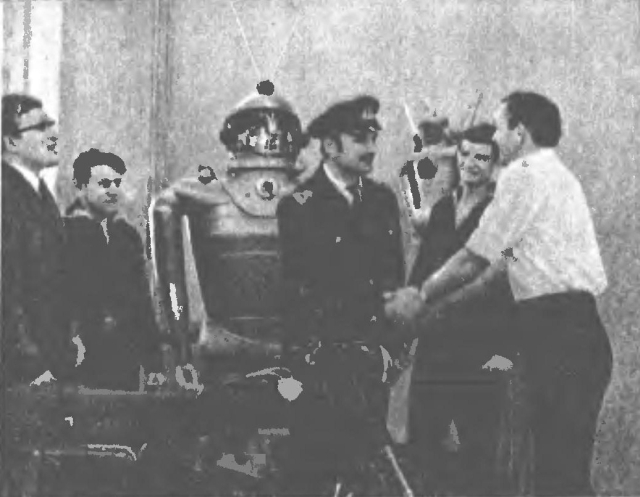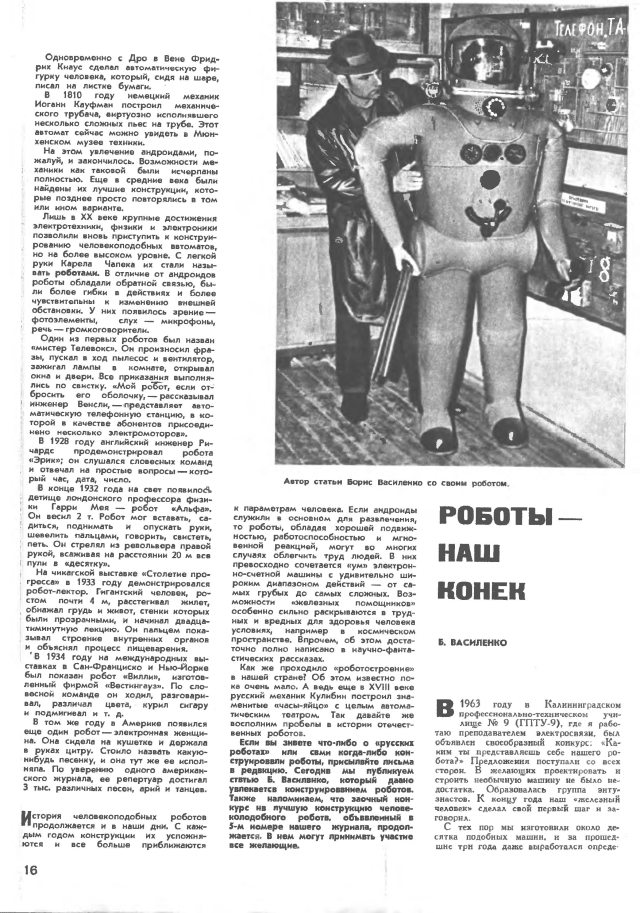 The above and below images are from TM Nov 1966 – pre-dating my blog post entry date. Once I get further qualifying information, I will update the dates as appropriate.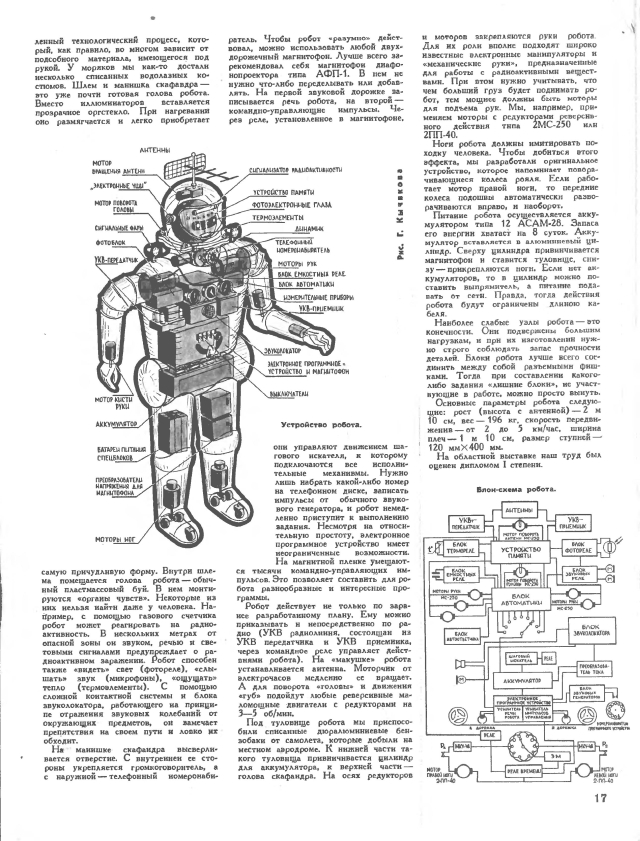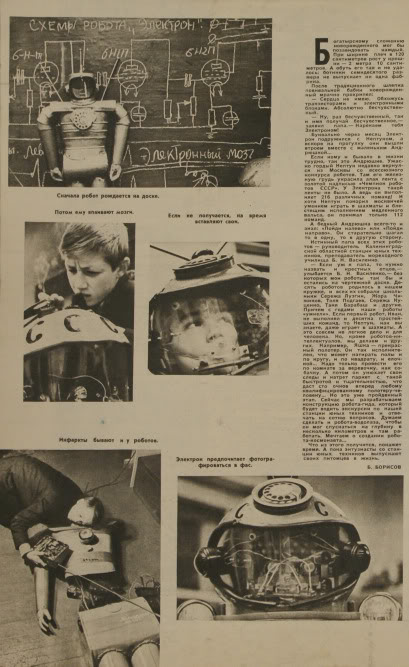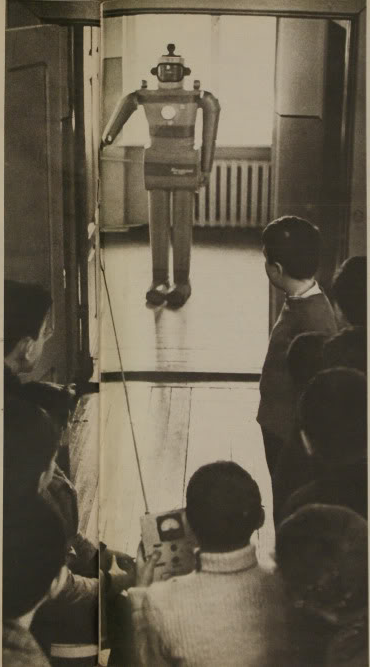 There are a few variants of these Humanoid robots. The name Electron appears with a robot with a rounded helmet head, the other a cylindrical head. Some of the photo's also contain other robots, indicating a family of robots, even an extended family of robots. As the evidence presents itself, I will eventually unravel this quandry.
---