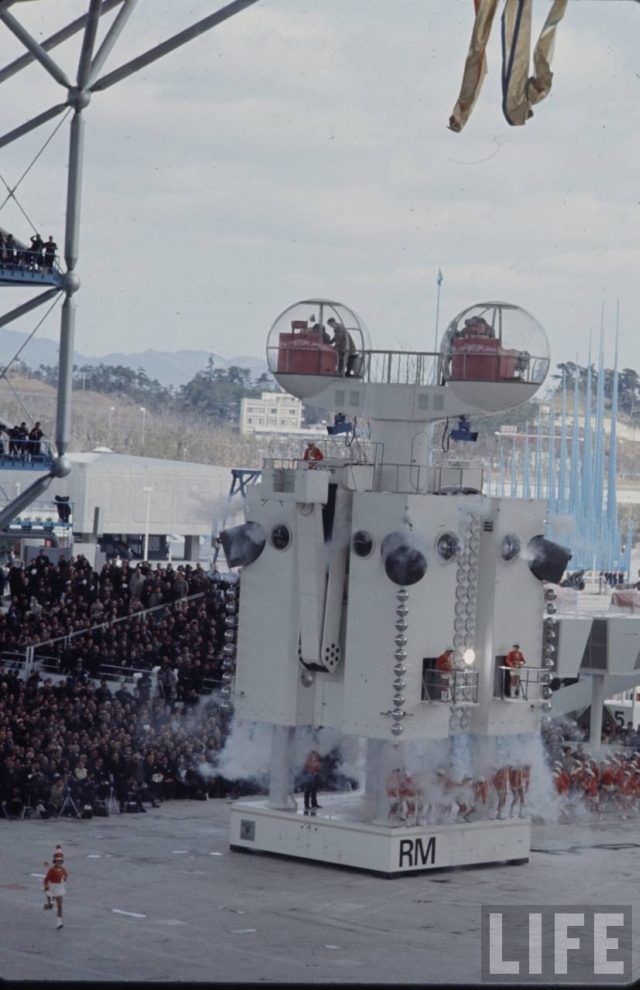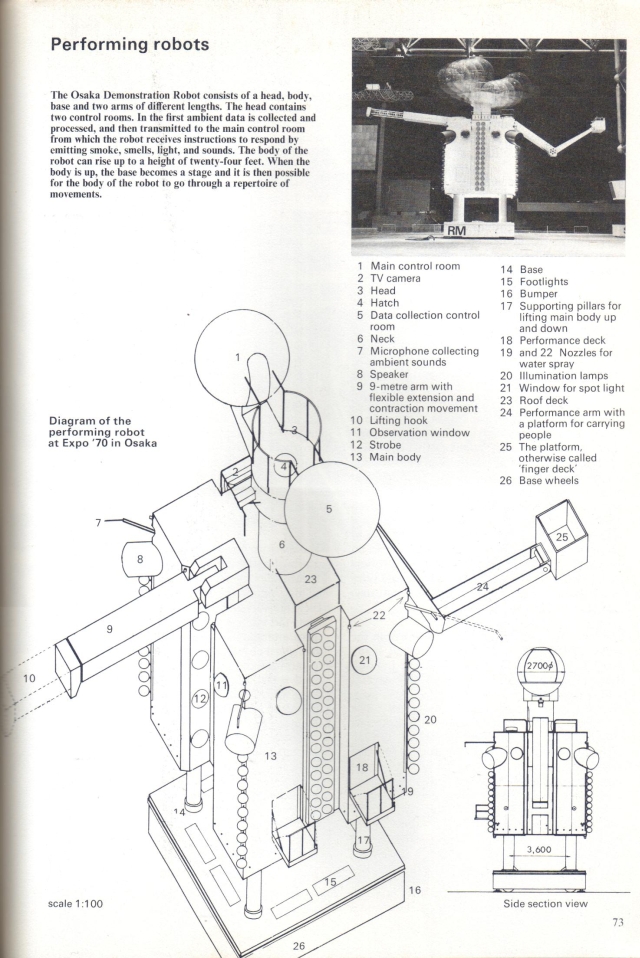 The Osaka Demonstration Robot by Arata Isozaki consists of a head, body, base and two arms of different lengths. The head contains two control rooms. In the first ambiant data is collected and processed, and then transmitted to the main control room from which the robot receives instructions to respond by emitting smoke, smell, light, and sounds. The body of the robot can rise up to a height of twenty-four feet. When the body is up, the base becomes a stage and it is then possible for the body of the robot to go through a repertoire of movements. [Reichardt: Robots: Fact, Fiction, Prediction]
The entertainment robot was housed under Kenzo Tange's Festival Plaza space frame.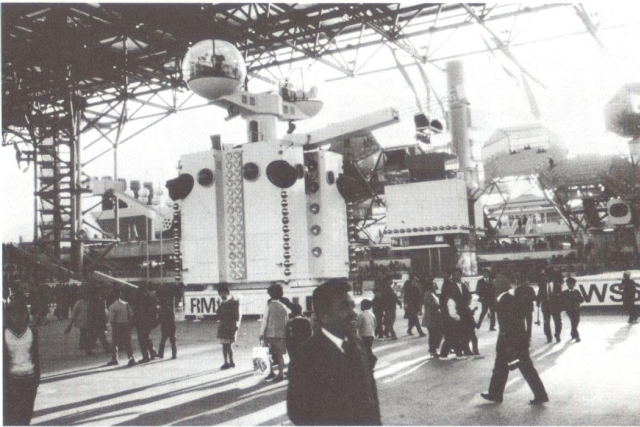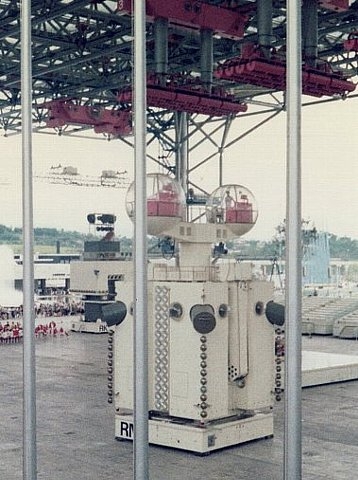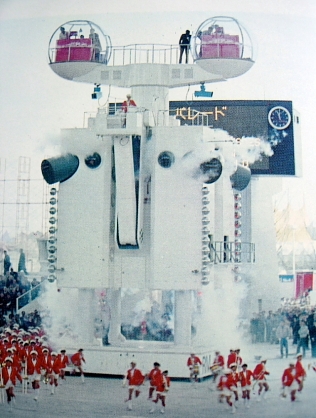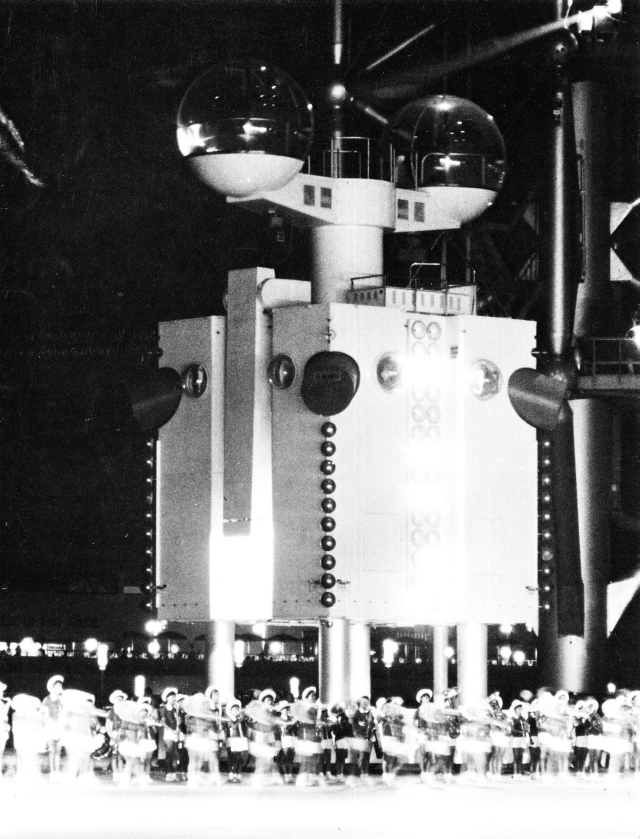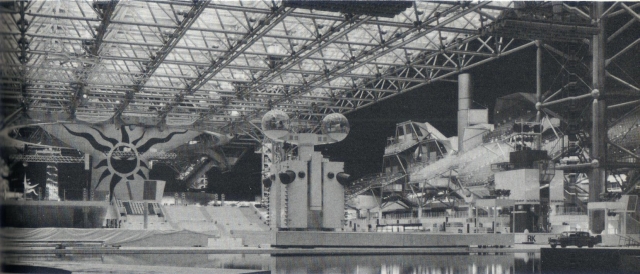 ---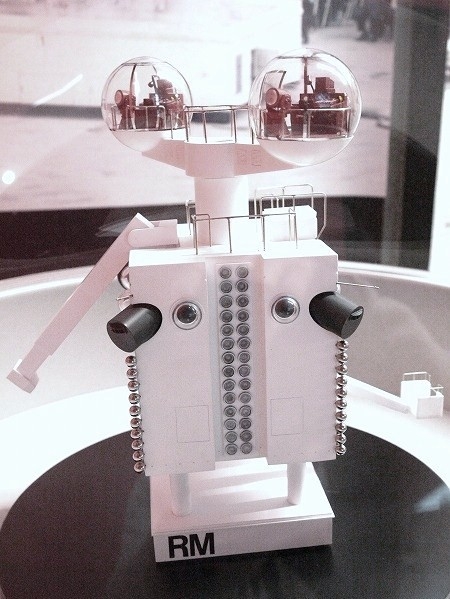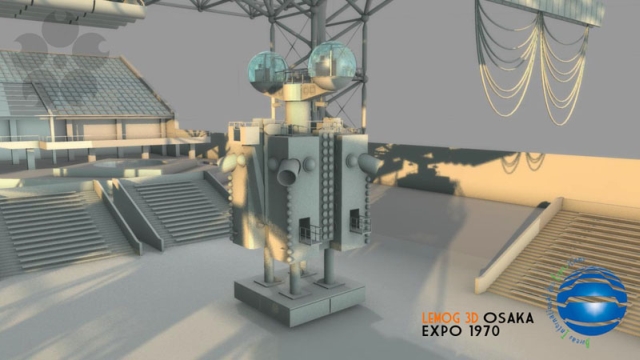 Above – Modern models and 3D drawings.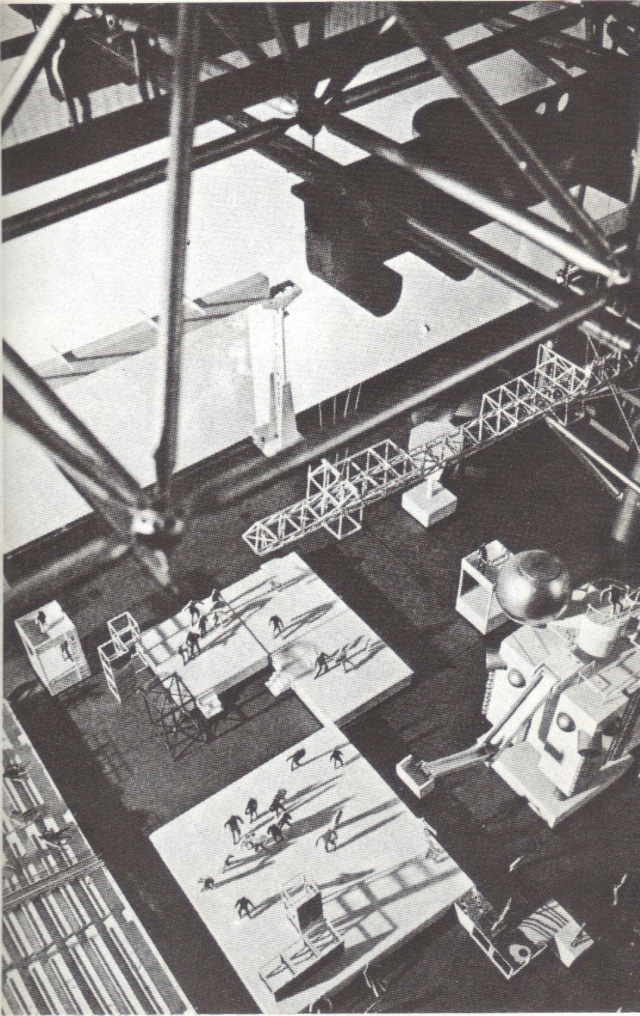 Aerial view of model for public entertainment area, Theme Pavillion, Expo 70, Osaka.
---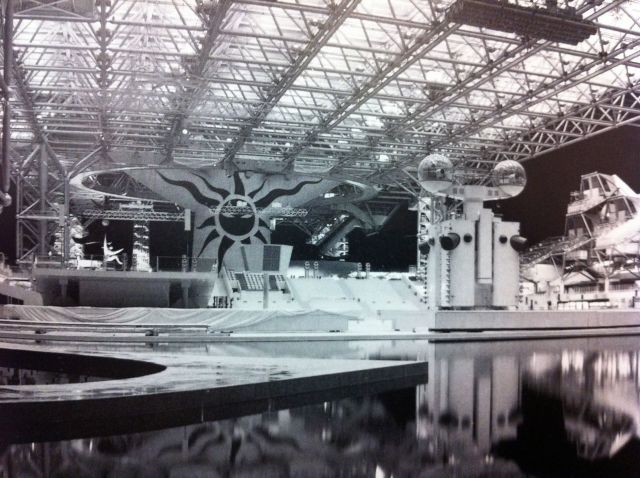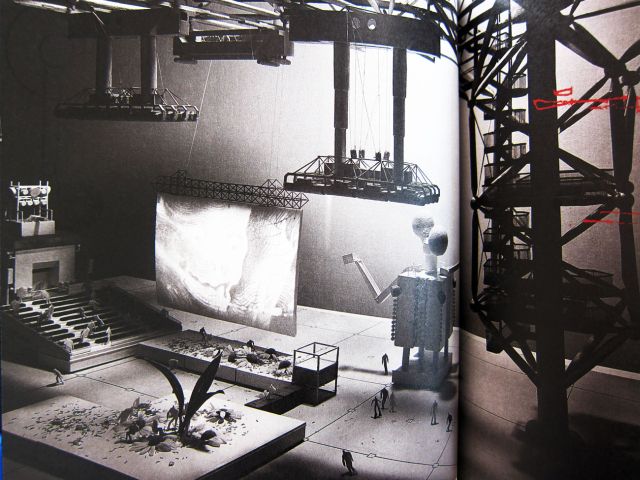 ---