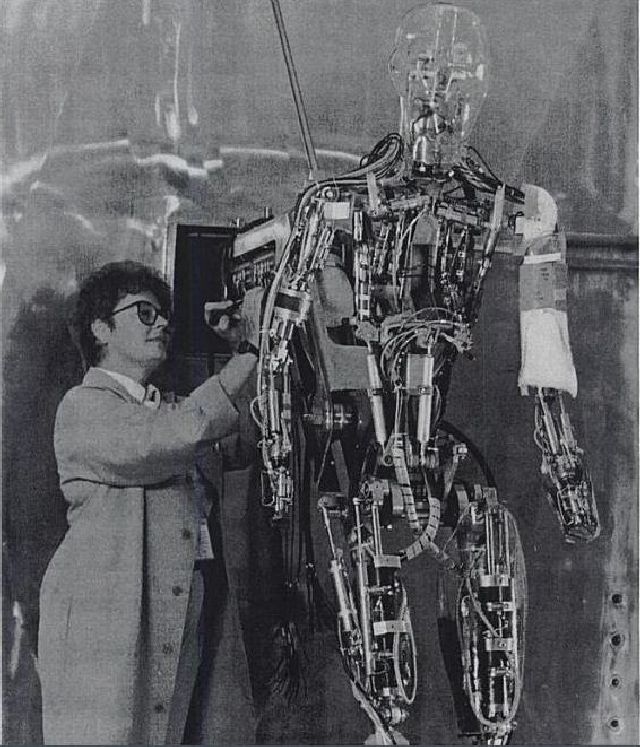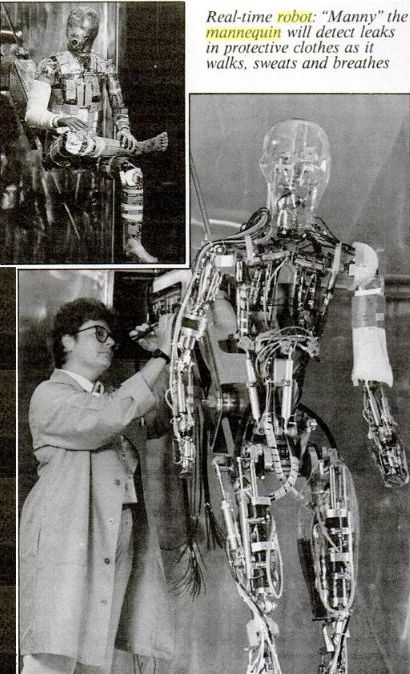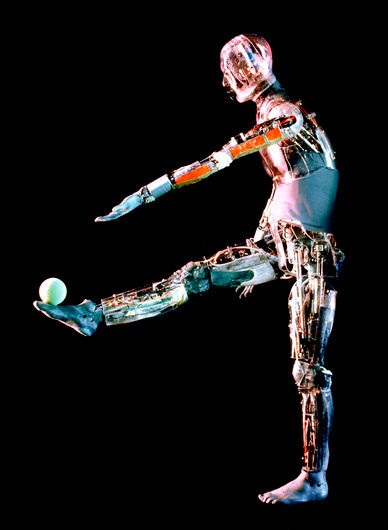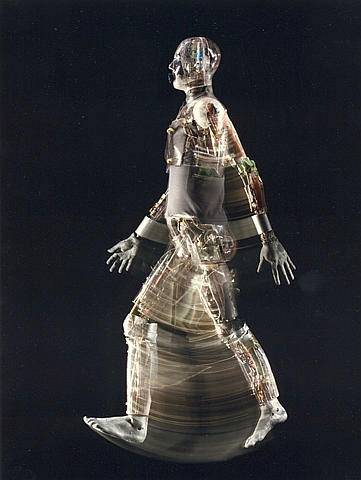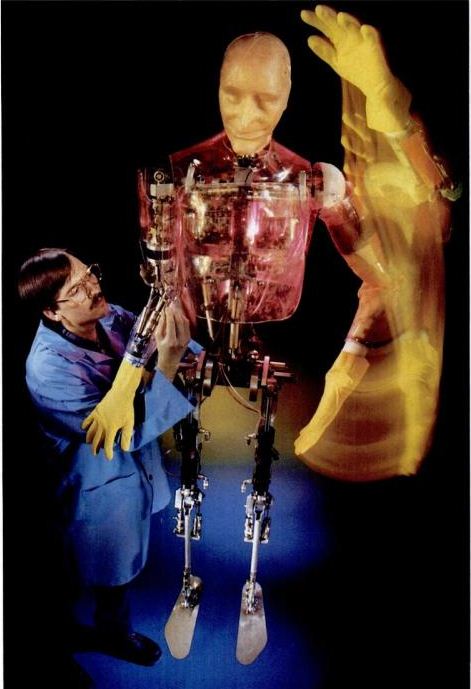 Sweaty Manny by Arthur Fisher
Popular Science – Sep 1988
Manny. One of the most complex and sophisticated computer-controlled movable robots ever designed, as seen in the photos above, is being built at Battelle's Pacific Northwest Laboratories in Richland, Wash. "Manny," for robotic mannequin, is so humanlike that it even sweats.
"In its final form," says David W. Bennett of Battelle's Applied Physics Center, "the mannequin will physically resemble the human body in size and limb and trunk geometry. It will be capable of simulating complex body movements and poses, breathing, body and skin temperature, sweating…."
Why have a sweaty robot? Manny is being built for the U.S. Army's Dugway Proving Ground in Dugway, Utah, about 85 miles southwest of Salt Lake City. It will be used to test protective clothing in simulated conditions that are hazardous-maybe even hellish-for humans.
"Manny will test the effectiveness of clothing used to protect people from chemicals, temperature extremes, and other hostile environments," says Bennett. It could find a job, not just with the military, but also with industries the must develop and test products for use in a variety of hazardous situations: firefighting and working in nuclear reactors and toxic waste disposals come to mind.
Manny has about 40 articulated joints that accommodate motion and enable clothing under test to be stressed. Attached to its back is a support arm that helps the mannequin simulate walking, bending, squatting, and crawling in a prone position. hydraulic devices located in each joint power the robot's movements.
Manny's skeleton is formed of tubes and pivots, visible in the close-up photo of the arm and shoulder. The skeleton is covered (in the final version) with a flexible plastic skin.
And sweating? Perspiration is simulated by injecting water at several skin surface sites through an array of narrow tubes. Breathing-yes, Manny breathes too-is simulated by expansion and contraction of the chest and by injection of moist air at the nose and mouth to simulate lund inhalation and expiration.
Battelle engineers expect Manny to be fully operational this year.
---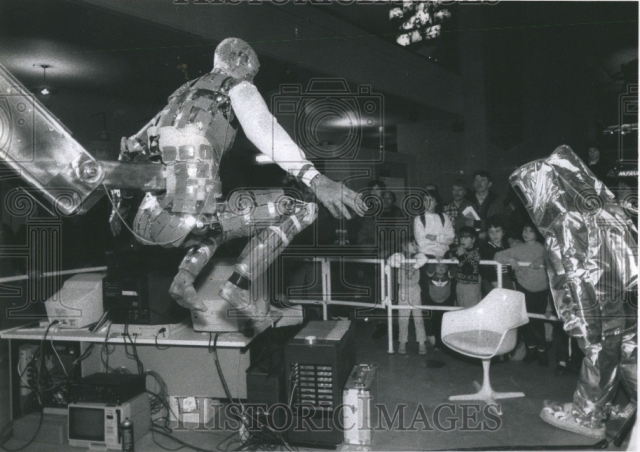 Manny, an Army robot, greets visitors at the Museum of Science and Industry entrance. Photo is dated 09-26-1989.
---
See other early Humanoid Robots here.
---