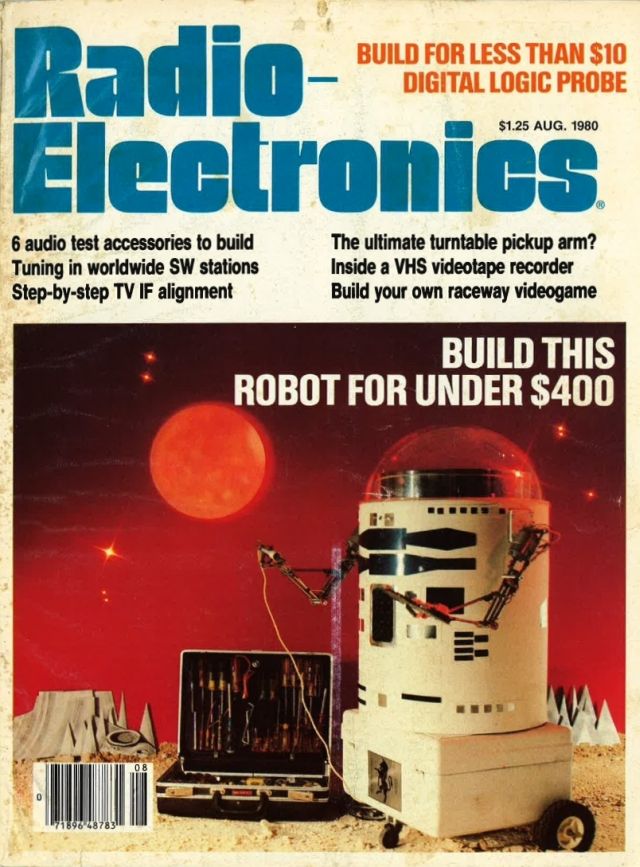 Unicorn-One ( Universal Controllable Robot ) is truly universal and a robot that you can build for between two- and-four hundred dollars, depending on your ingenuity and scrounging abilities. It is fully mobile and has the ability to use its arms and hands. It can be controlled by a cable link to a console, by radio control from a console, or in conjunction with a computer.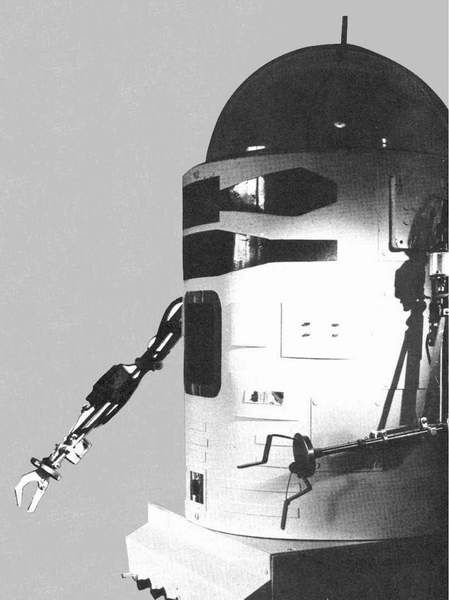 (Original image in magazine articles, but cleaned up by TheOldRobots)
This was published in an 11-part series. The first 7 parts can be found here (uploaded by Karl Williams). I've added part 9 (remote control part 2) from my own collection, but I'm missing part 8 (remote control part 1). Part 10 (computer interface and part 11 (Adding Sensors) has been provided by Tonino Giagnacovo (Apr 2012) and is uploaded here. If anyone has Part 8, please send me a scan and I'll publish on my website giving due acknowledgement. (send to cyberne1 at cyberneticzoo dot com).
Update: On 7 April 2013, Palmer Johnson, from Missouri, USA sent me a pdf of the missing Part 8 now found here. Thanks Palmer.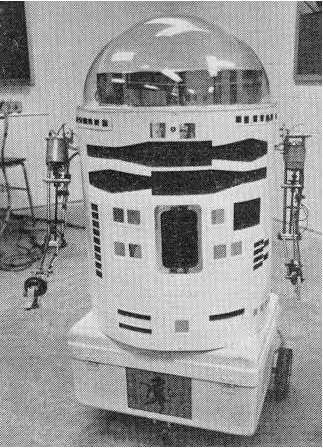 The top half looking like the prototype R2-D2 from the original Star Wars movie.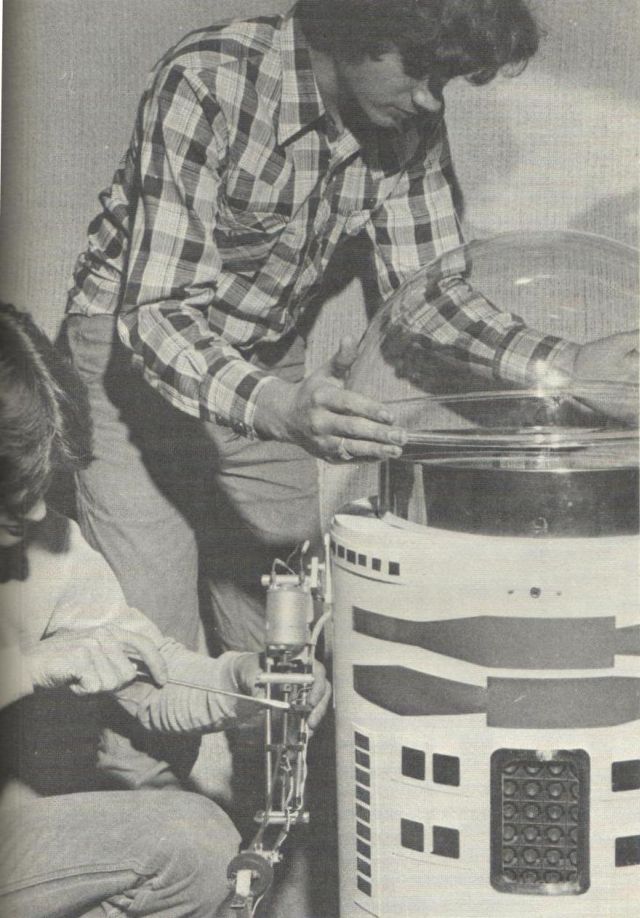 Robot builders Eddie Cook (left) and Scott Carter are putting the final touches on Unicorn 1, the robot they and their classmates built as part of their robotics course at the Union County Career Center. (Photo by James A. Gupton, Jr.)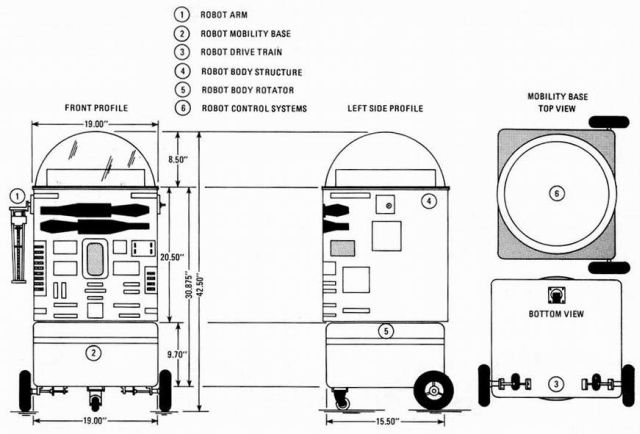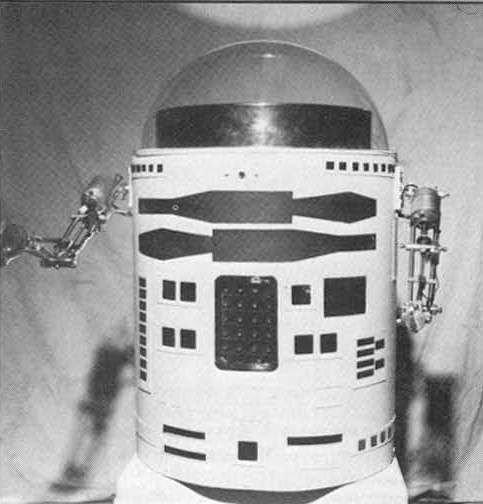 ---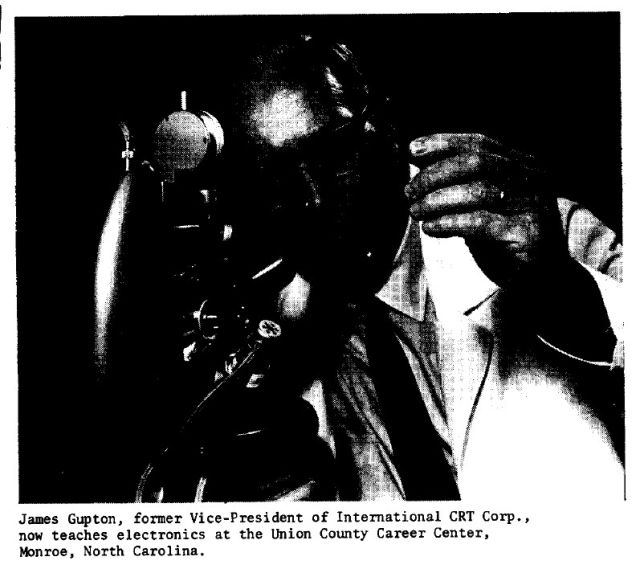 (Poor quality image)
About the Author of the series of articles: Mr James Gupton Jr has a most unusual background including photography, electro-optics research and development (which resulted in five patents on computer display tubes and phosphor screens), along with teaching electronics. The Union County Career Center is the only high school in North Carolina to provide an electronics program which covers subjects from direct current to microprocessors.
---